10 Reasons your Organization Needs a Mobile Application
"87% of smartphone owners turn to search first in a moment of need."
Google tells us that a positive experience with your brand leads to more sales. Your organization can have the first opportunity to help your customer through your positioning on the platform that users to turn first – mobile devices.
1. Adopt a Mobile First Attitude
In 2018, Google rolled out Mobile-First Indexing. For website owners, this means Google will predominantly use the mobile version of your site's content for indexing and ranking. In other words, a mobile presence is simply insufficient for businesses in this digital era.
More people pick-up their mobile phones rather than search on a desktop. A fast loading, helpful mobile experience is now expected by today's consumers. "We're using mobile in a DIFFERENT way. Mobile visitors are NOT mini-desktop visitors."
2. People Are Flocking to Mobile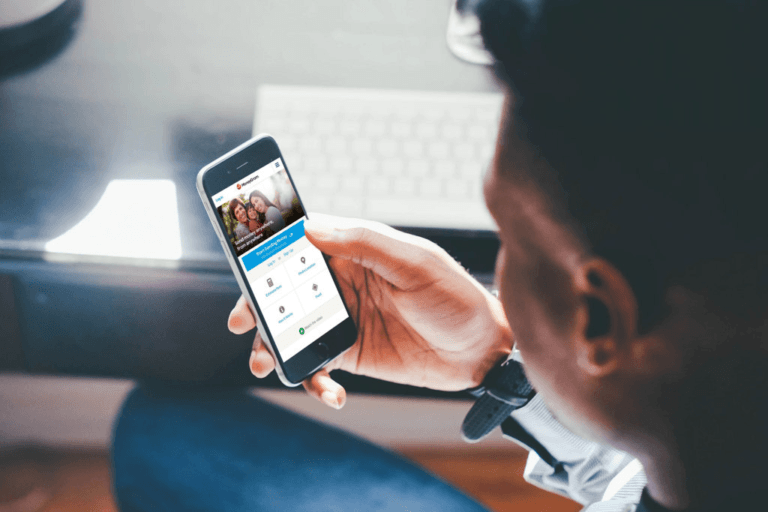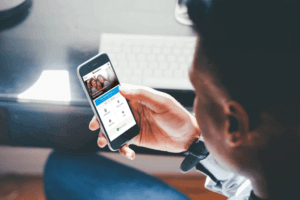 I remember when I had to mail a SASE (self-addressed stamped envelope) to receive a catalog of products that could be ordered through the mail. First the information moved from paper catalog to desktop computer. The information, driven by demand, has moved from desktop to mobile. Industry leading websites are reporting that on average 56% of their traffic are from mobile devices.
"I don't need a mobile app because…"
Development is Expensive – That's what they said about websites too when compared with the yellow pages.
People Are Ruthless with Deleting Apps – They also throw out junk mail, block telemarketing calls and (should) keep their Facebook profiles private. The point is to be useful so that consumers want to keep you around.
Apps Need to be Constantly Updated – Media changes faster these days, there is no denying it. There is also no use fighting it. The mobile phone is the new desktop computer and the app is your new communication platform. Unfortunately when technology changes a user cannot take their desktop computer with them. However they will be able to update their app with the click of a button.
It's hard to find apps in the app store – The first search engines aren't always the best ones. Ask Yahoo. The brand building you have done so far has a positive impact on consumer decisions with mobile. Today most apps are downloaded through branded search.
3. Stay in Front of Your Customer
Your customers are on mobile devices. The averageAmericann adult spends 4 hours 5 minutes on their mobile phone every day. This is compared to dual-earning couples which spend (not counting TV watching) 2.2 hours per day together. The mobile device is replacing the television as our #1 media source and having a mobile app gives you access to them.
4. Take Advantage of Location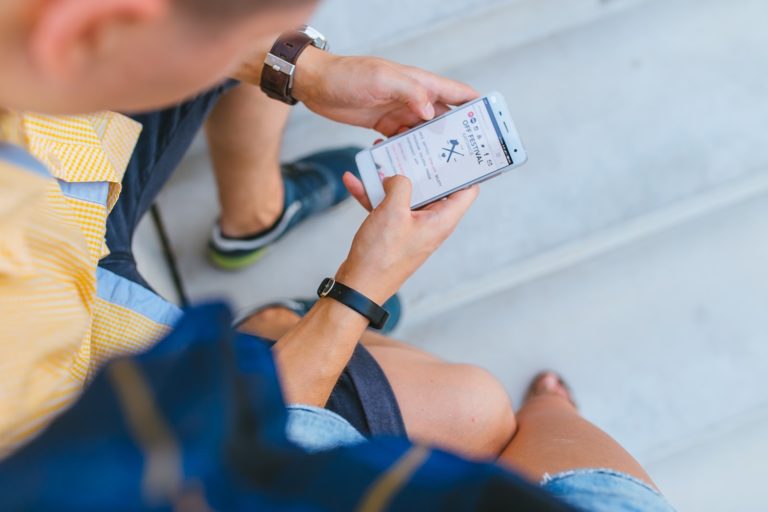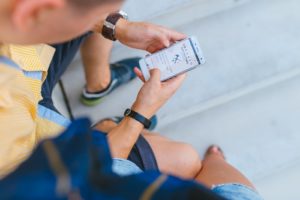 How would you like to be with your customer everywhere they go? Now you can be. If you run a storefront your app can alert you to your customer's name and buying history as soon as they walk in the door. Your location data also opens you up to the possibility of doing custom tours of your city along with your customers: guide them to favorite sightseeing adventures or take trips to partner merchants.
Having a mobile app also means giving your customer access to your information in places where others cannot such as those with no internet connection or bad signal area. Here in the mountains of Western North Carolina, this happens more often than most places. The census says 20% of people live in rural areas.
5. Ubquity
Your Mobile App will not stand alone. According to a recent study by Tune your brand's presence on other mobile platforms such as search and social media plays a large impact on the number of downloads your app receives. Perhaps this is compensation for the the not-so-user-friendly aspects of the current app search engines. Omni or multi channel branding does not produce cannibalism of your image, in fact, it produces synergy.
"Omnichannel Retail Customers Have Higher Lifetime Value"
6. Apps Help Your Organization be More Productive
A mobile application can do more than drive sales it can drive your business forward with increased efficiencies. If you work in teams there are apps to help communicate, manage projects and keep track of member locations. Apps for estimations on home repairs, car repairs and apps to help you with relationship repairs. If you sell Business to Business then your apps can be the ones being used everyday.
Here in Asheville, there is a retirement community with 700 residents using an internal app to update residents on community events, track individual meal-plan account balances and send out community wide notices. This is especially helpful as it allows users easy access to information without going out to the entire internet. No slow load times, no distracting advertisements and no small type. Just the community information in an easy to read format.
It is hard to think of another industry that has benefited so significantly from mobile applications that then the medical field. Mobile apps help distill large quantities of medical, prescription and patient data down to an easy reference format that is having a large impact on improving the quality of care that patients receive. Dermatologists are using mobile apps as training tools. Apps such as GoodRx help self-pay customers and those who are purchasing cosmetic prescriptions to find the best price on a prescription. Today we can use mobile apps to access our medical records online.
Here are some other ways mobile apps are saving money and speeding up business:
Order Fulfillment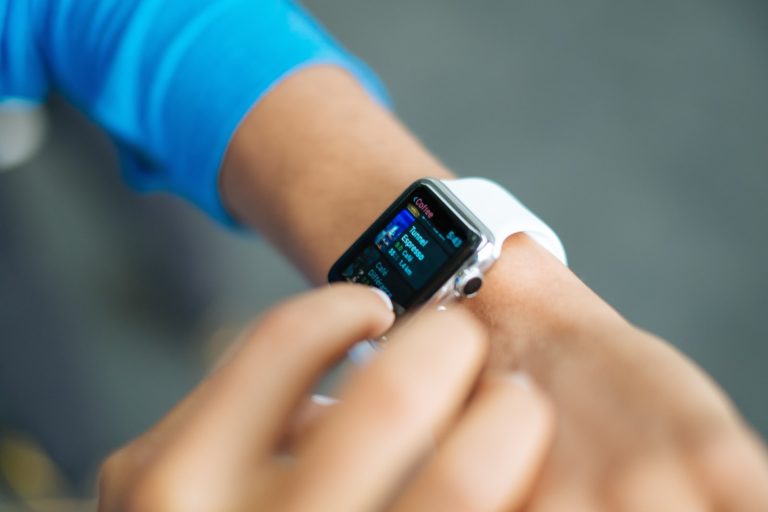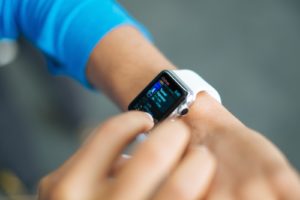 A mobile app can assist your customers from order placement, to tracking and finally assist with any returns that might occur. There is a new trend of offering in-store pickup and much of this shopping is done with mobile apps. Walmart just launched a self-serve grocery vending machine around this very concept. The push is to increase sales, increase convenience for the customer and save the time of your employees.
Do You Run a Local Attraction or Restaurant?
Local businesses are ideal for mobile. Users often search for menus, hours and locations on their smartphones.
"70 Percent of Mobile Searchers Take Action Within One Hour"
How Much Time & Energy Are You Spending on Customer Loyalty Programs?
A mobile app helps you keep track of who your most profitable customers are, track reward point systems, help with referrals and make it easy to share your brand on social media. Most importantly an app on the home screen helps your best customers stay loyal to your brand.
7. You Need to be on the Google and Apple Stores
"Roughly half of users are finding apps via app store search." Most consumers are on mobile and most mobile time is on apps. Your business needs to be on the app store to capture search traffic from the Google and Apple app stores. Having a presence in the app store is just as important as having your website show up on Google.com. This will be the new way to allow customers to find and download your business presentation.
8. It's Where the Money Is
Not only are users spending more time on their mobile phones than on desktop and more time on mobile phones than any other information source they are spending more money too.
"Categories with the highest mobile share of purchases are also the ones with the most rapid e-commerce growth."
Since traffic is moving to mobile there is a direct connection to fast load times with increased conversions. Slow load times hurt conversions. One of the ways you can fight this is by having a streamlined, fast loading app to help your customers reach what they need.
9. Be Cool
People connect with other people that are speaking the same language. A mobile application that is fast, well-designed and easy to use makes a great impression with your customers. Today's younger consumers are using more mobile apps than their other generations. Surprisingly though not that much more. The 35-54 age group as well as seniors (depending on which study you reference) only fall behind the millennials in mobile usage by as little as 10 percentage points.
To be cool you have to be relevant. ComScore says desktop usage of media consumption is declining.
10. Create Something Special
Working with an app development agency is like hiring your own marketing department for less than the cost of one permanent employee. Apps can interact with your users in many more ways than a static website allowing your brand to have deeper engagements. It is not just a generalized marketing department. Application developers live and breathe mobile business everyday and are up to date on the latest trends, sometimes setting the trends themselves. The right group of people will see your vision and help you explore its possibilities.
Welcome to the new age of consumer interactions. Not only has the world shifted from desktop to mobile a new transition is taking place from the mobile web to mobile applications. Your business can be there to capture user attention as they look for help and information online. Your app will serve as a platform for new technologies and can be updated to the latest trend with the click of a button.
Get started now building your user base so that your brand can be known as tech-savvy, informative and easy to connect with.
Have an Idea for an App?
Now you know why your organization needs an app. The question is: do you have a team of experts that specialize in creating custom app and software solutions?
If you're interested in exploring how your organization could benefit from the power of an integrated app solution, Greenstone Media is a results-driven digital agency offering strategy, coaching, and full-service software and app development for businesses wanting to stay one step ahead of the competition.
Ready to get started? So are we. Click here to get in touch with us today.
References:
https://www.thinkwithgoogle.com/data-gallery/detail/smartphone-owners-search-in-moment-of-need/

Talia Wolf (http://getuplift.co/)

http://marketingland.com/mobile-top-sites-165725
https://www.emarketer.com/corporate/coverage/be-prepared-mobile
https://www.acf.hhs.gov/sites/default/files/opre/spending_time_together.pdf
https://www.hrsa.gov/ruralhealth/aboutus/definition.html
https://www.tune.com/blog/ask-tune-brand-awareness-ratings-impact-app-ranking-install-volume/
http://www.iese.edu/en/files/Rise%20of%20Multichannel%20Retail_tcm4-104470.pdf
https://hbr.org/2017/01/a-study-of-46000-shoppers-shows-that-omnichannel-retailing-works
https://www.theverge.com/2017/6/6/15742746/walmart-automated-grocery-pickup-amazonfresh
http://www.mobilemarketer.com/ex/mobilemarketer/cms/opinion/columns/14556.html
https://techcrunch.com/2014/10/03/roughly-half-of-users-are-finding-apps-via-app-store-search-says-study/
http://www.comscore.com/Insights/Blog/Fastest-Growing-Retail-Product-Categories-Boast-Greatest-Share-of-Mobile-Spending
https://www.comscore.com/fre/Insights/Blog/Number-of-Mobile-Only-Internet-Users-Now-Exceeds-Desktop-Only-in-the-U.S