Story.
It's in the music, the movies, the seasons; heck, it may even be in the water. There isn't a place story isn't, And if there isn't a story, the humans are known for making one up. Story orders reality, gives meaning, offers perspective, and, around the right friends, you might even say that story gives hope for the future.
If you thought business and story were opposed, you should change your mind. Businesses that invite customers into a story, leave impressions that transcend one purchase; it turns one-time customers into promoters and followers. Why? Because EVERYONE wants into a story.
The Problem at the Party
You're at the party. The party you're always at, and the same people still have to ask you what you do. After a while, you can't help but ask, "Why is what I do not memorable? Why do they always have to ask what I do?" Want to know why it's frustrating to repeat?
You don't have the words for what matters most in your life.
If you know this pain, and you also know your company has a great product, there's only one thing left to do. That's right. It's time to learn and live a story your customers want into.
The next question is, "What kind of story does your customer want into?"
Your customer wants into a story that they're already living. They don't have time to go to your website and read about how great you are. They've got their own thing going. Your customer is looking for a site that knows what they want, why they want it, and how to help them get it. Tell that story–the story about your customer.
There are a couple of things you'll want to do in this new story you're about to tell in the marketplace.
First, give up the need to be the hero in the story. Ask instead how you could be the guide.
Here's why:
In the old story, you used to be able to talk about how great you were and that was enough. And if you said you were the best, people believed you and bought your product. But then a phenomenon started that went like this: EVERYBODY started talking about how great they were and what their product was the "best". The modern market goer had to go from site to site, searching for who to trust, because everyone was saying the same thing. Trust of course decreased, and now, next to politicians, sales and marketing teams are the least trusted people group in America. Why? Because bragging about how great you are is a great story for you, but it isn't for your customer. It doesn't invite your customer into a story where they clearly know how you can help them thrive.
Your customer needs to be the hero.
Here are a couple of tips how:
Walk around in your customer's shoes. Learn their story and how to articulate it. Introduce your product as a means to make their life better, and NOT a means for your own gain. Your customer isn't another tally on the, "This is who we conned this week" list. Remember, they're the reason you're in business to begin with. Be kind to your customer with clear, customer-driven business.
State clearly how you help your customer. On the H1 of your site, the first thing they see.
Clearly follow that copy up with a simple process for how you help them avoid failure, and achieve success.
Avoid starting all of the sentences on your site with 'We'. I know, it's tough. What will happen is you'll find yourself telling your customer's story instead. And they'll know that story, and resonate with it.
Here are some examples of how customer-first companies invite the masses into a good story: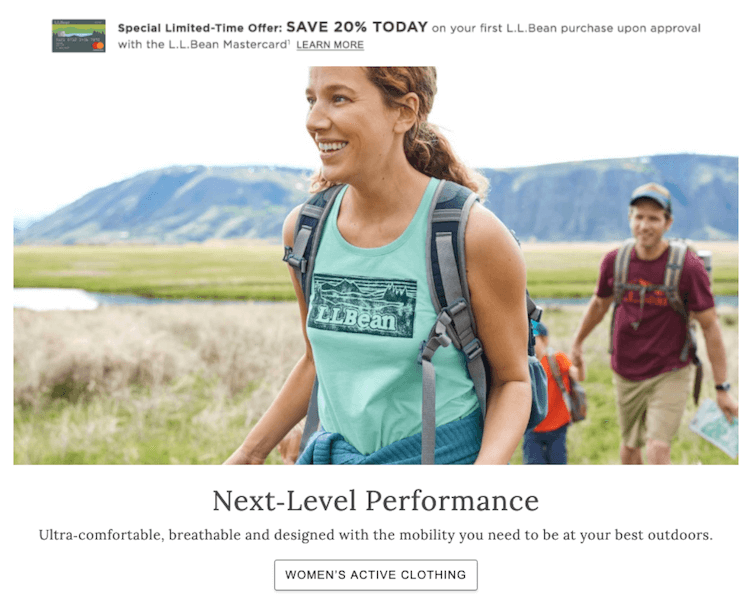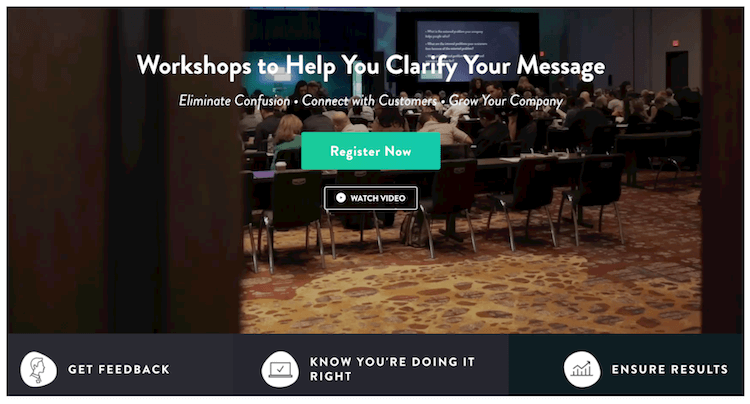 So, we've figured out that websites are not the place to brag on how great you are. It only gets you so far. What is sustainable (and much more human) is to invite your customers into a story they know all too well. It's their story, riddled with wants and desires, and fulfillment, and products and services, etc.. Tell THAT story, and you'll be well on your way to gaining the right customers, and delivering an awesome buyer experience.
The End.