CUSTOM SOFTWARE
Consulting
Do you have a technical software development problem, but you just don't know the right questions to ask? Imagine a team of full-stack developers orchestrated around your project providing strategic guidance where you need it most. 
Software Planning, Prototyping, and Database Architecture
Every software project has a lot of interconnected pieces and requires a thoughtful plan to actualize the project vision. Clients explain their goals and Greenstone Media helps guide the user flow, prototype the screens visually, architect the database, and design the internal system. These are critical parts of the planning process.
Rapid Website Application Development
Web applications are the primary request for custom software and are accessible with the browser and an Internet connection. Web applications connect a user to a database and can perform limitless functionality and server interaction. With Laravel, a rapid PHP web application framework, Greenstone Media creates integrable software quickly, sustainably, and with great flexibility.
Front-End User Interface Design
User interfaces (UI) are where users are able to interact with the software to accomplish tasks. These interfaces need to be carefully designed with UI components and standardized design patterns that help users navigate and perform their needs. Our front-end developers and designers use javascript technologies like vue.js, ajax, or angular for on-page actions. We also use responsive frameworks to ensure all interfaces work and look great on mobile devices.
Version Control, Deployment, and Continuous Updates
We have processes and tools for every step of the software development process. This includes server management, version control, hosting, API integrations, web application production deployment, user testing, google analytics, and continuous improvement plans. Software projects can be complex to manage, for this reason, we have standardized many tools to keep updates running as smoothly as possible.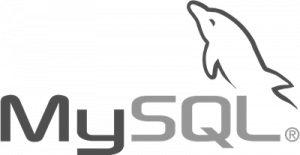 Isn't it time your marketing efforts made you money?
Companies with great products and services deserve effective marketing that grows their business. Schedule a free consultation with us today, and find out how your company can avoid the marketing mistakes that keep you from growing.