Custom Software - Empowering Your Business
Custom software could make all the difference for the growth of a company.

For a lot of clients, investing in custom software development - whether a web app or mobile app - revolutionized their business. Investing in tech infrastructure is important in keeping organizations up to date. Our team of full-stack developers create online software to manage user profiles, list directories, add and delete content, enable user sharing, manage customer relations, integrate third-party data, and so much more.
We can do (almost) anything
Web Admin
Our web applications come with an admin portal, user dashboards, and account registration for company administrators to control the settings of the app and we guarantee secure user access.
Directory Management
With directory management, users can add endless amounts of data that can be searched, tagged, filtered, categorized, edited, deleted, shared, exported — you name it.  
Extra Secure
With a custom web app, we can encrypt your data, require extra safe password control, send password recovery, 2-factor authentication, install SSL certificates, and host with Amazon S3 servers. 
Customer Portals
For companies that offer services which require customer accounts and logins, we can develop a personalized and simple online customer experience.
APIs and Sharing
Enable social media for users to share their stories and interact with other's experiences within the online site. Enable the capability to use data generated from other sources.
Custom Business Tools
Greenstone can enable report downloads, live analytics, custom dashboards, and unique features that integrate with email campaigns, CRMs or other existing business software. 
Our Process: The RoadMap to a Successful Custom Software Build
1. Research & Discovery - Custom Software Development Company
Custom software projects are usually large and require an intensive planning phase. The discovery phase helps define specific needs and solutions to meet project goals. We suggest a paid discovery phase before delivering a final project proposal. This step is critical to the project's success. Within the discovery phase, we will discover the core functions, the necessary requirements, the user experience strategy, and the cost and timelines projected to take the web app to the finish line. 
2. Function Mapping - Custom Software Development Company
When our team is armed with the project goals and strategy, we determine all the core components and functionality the web app will depend on. We take pride in our process because it ensures steady and effective results throughout the project. With the software functionality explicitly defined from the onset, our team works to make sure each function is delivered with top-quality execution. 
3. UX and Design
Understanding the core functionality of a project is just half the battle before development. In this design stage our UX designers prototype different ways the functions would display to the user. Our team takes extra care in understanding what the goals of the software and the user is. Our team asks questions like, "What would make this process simple?" "What would make this function intuitive?" In this phase we deliver wireframes, mockups, user-flow maps, and style guides that help everyone envision just how the web app will look and behave. 
4. Software Development
The Software Development is often the most time-intensive phase of the project. Our developers work in agile and iterative phases to get each function working, to get each function right, and eventually get each function optimized. This process has proved to be an effective and efficient way of making steady progress towards deployment. Weekly calls and progress reports keep the teams up-to-date on project advancement. We greatly respect the budgets of our clients and work mindfully to ensure that development is smooth and on-track.
5. Testing and Beta Release
When we see that the Web App has all the functionality ready, we proceed to package and refine for deployment. In this phase, we review every user scenario, every browser and device, and run rigorous performance tests. The Greenstone team is all local talent that works together to use the best technology available for development. When our working app is ready, we go into a beta-mode to allow the client to fully test and review the app before going to launch. 
6. Launch and Support
We do everything we can to make sure that the web app deployment is executed painlessly and flawlessly. We understand that the client's investment in new technology is critical to the future of the business, and will be there every step of the way, even after launch. We offer a warranty on all of our custom software so clients can be confident that their software will be bug free. As new ideas emerge, Greenstone is ready to develop new features for future web app releases. 
Over the years, Greenstone Media has worked with a multitude of clients from many industries. We have developed even extra proficiency in working with those that are in Medical, Industry, Hospitality, eCommerce, Automotive and Education.

"Our user base has doubled since working with them, and with the new initiatives we're launching we anticipate triple-digit growth again next year."
Andrew Jacobson
1800MD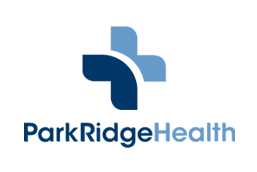 "Greenstone Media has been an amazing partner.  They approach each new project and request for adjustment with our true best interest in mind. The service level of this company is phenomenal,  Greenstone responds to and resolves our many requests within 24 to 48 hours of communication and keeps us informed every step of the way.  Greenstone is your best bet for web services in Western North Carolina."
Jennifer Roberts
Park Ridge Hospital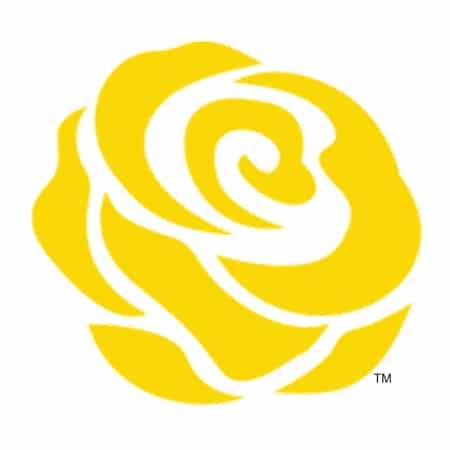 "We hired Greenstone Media to develop an integrated website and online report center. We found them to be professional, creative, efficient, and reliable. I would definitely use them again!"
Rhonda Harper
Penrose Senior Care Auditors