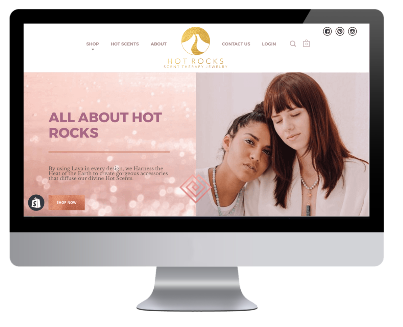 Shopify Website Design & Development
Hot Rocks Jewels is a female-based company delivering fashionable lava stone jewelry that diffuses healing scents.
Hot Rocks Jewels is a company based in Los Angeles that is dedicated to delivering rejuvenation from the stressors of everyday life by offering beautiful accessories that become personal diffusers. They wanted an updated, modern website to reflect their brand and increase their web presence and sales.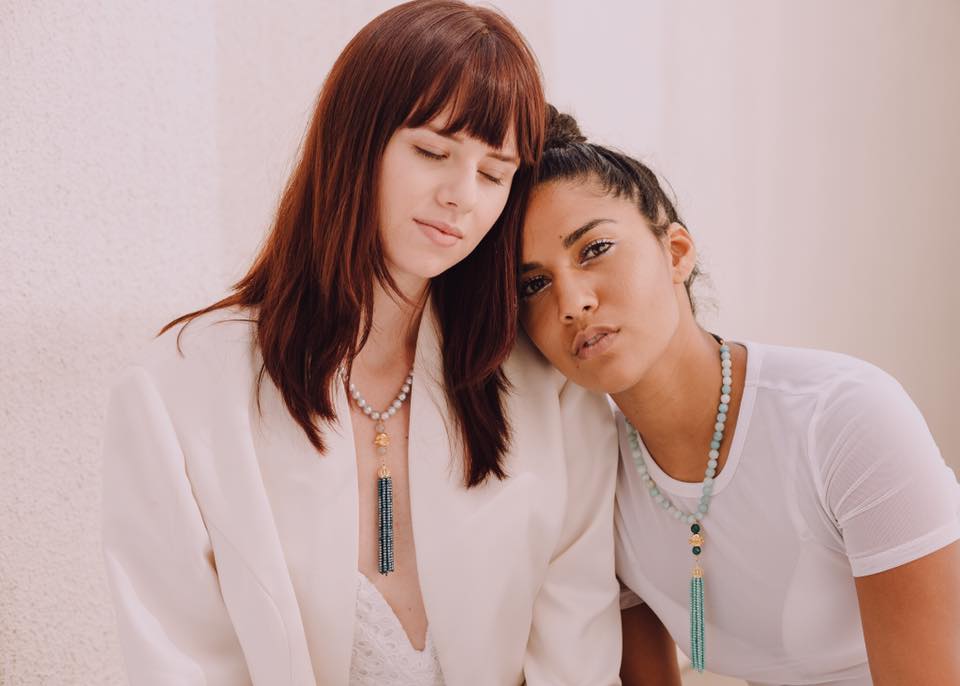 The website was out of date, too white, and it looked like a catalog. They wanted to switch to a sensual, luxurious brand and an online shop to reflect that. The client was looking for something with a dark, rich color that wouldn't remind customers of a catalog. They needed the site to be available to both customers and wholesale sellers. 
To create a website that better reflected their brand and clientele, Greenstone Media recommended improving the overall design of the website by using the "Split" Shopify Theme with custom backgrounds, buttons, and textures. We suggested rebranding that used lava at night as an inspiration to achieve the sensual, rich look they were looking for. We found an application to create and manage wholesale customers that would easily work with Shopify.
We built the new website on the Shopify platform using the Split theme using customized backgrounds and textures to complement the company's rebranding. Content was restructured for a cleaner look and smoother User Experience. The site was totally restructured to help customers walk through their sleek shopping process without overwhelming them.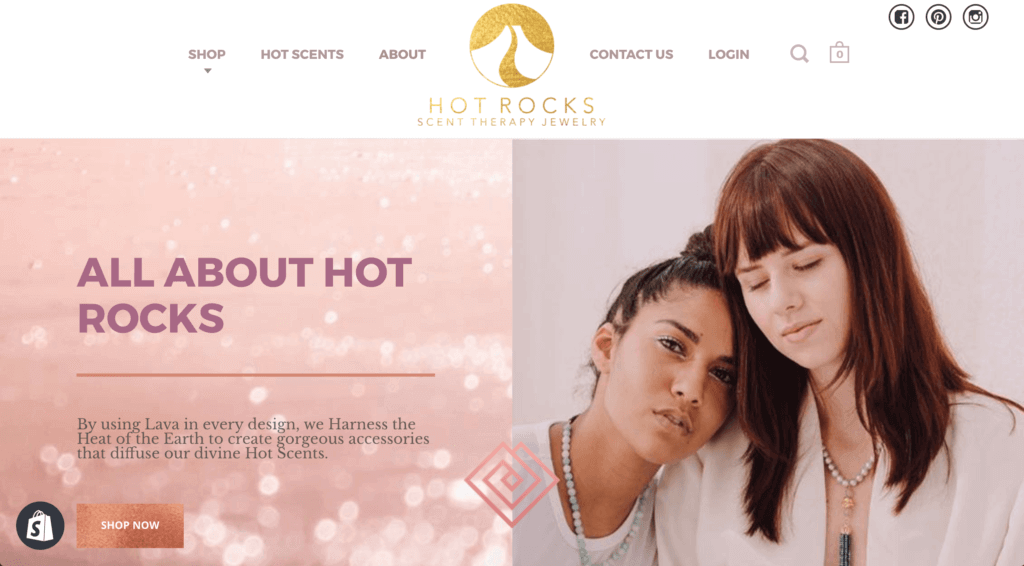 A website that is modern, luxurious, and that makes it easy for the shop owners to manage on the back & front end, and easy for customers and wholesale sellers to make purchases. 
What Our Clients Are Saying
Our user base has doubled since working with them, and with the new initiatives we're launching we anticipate triple-digit growth again next year.
Andrew Jacobson
1800 MD