Website Design / Branding
Located in Brevard, NC, Mastery Systems captures the attention of students all over the country, opening the door for self-coaching in a new way of thought. After years of patched together online marketing tools, Mastery Systems was in great need to unify their coaching website's brand, online shop, email campaigns, coach directory and event registration.
Perform Major Digital Strategy Overhaul
eCommerce Shop Integrated into Site
Integrate Event Registration and Sales Pages
Site Architecture Brand Strategy

Performed strategic site structure prototyping to organize content. Updated logo with refreshed brand artwork and created a branded infographic. Light-weight animations for sophisticated fade effects and hovers. Product layouts with sharp photography and customer reviews.
WooCommerce Development

Install and configure WooCommerce with custom templates to manage all eCommerce functionality and integrate with InfusionSoft for easy checkout and email marketing management.
Event Management

Installed Event Management software that integrates with WordPress. Customized the software to connect to sales pages and Infusionsoft registration forms. Used Calendar and List view formats for event searches. 
"I hired Greenstone Media to develop an integrated website and online report center. I found them to be professional, creative, efficient, and reliable. I would definitely use them again!"
Rhonda Harper
Penrose Senior Care Auditors

"We loved working with the creative talents of Greenstone Agency and Nathan Silsbee in re-design of our Bend of Ivy Lodge website! Greenstone was knowledgeable, creative and responsive. Our website launch was successful, tested and on-time. Thanks Nathan and Greenstone!"
Susan Walters
Bend of Ivy Lodge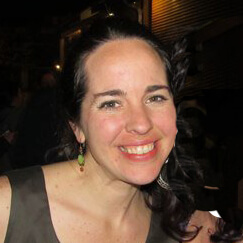 "Working with Greenstone Media has been easier then I could have ever anticipated. Branding was quite daunting for me and I was struggling in developing an image and website to define my company. I knew what type of style I wanted but couldn't communicate an actual image to build from. I was smitten with the first creative provided to me and couldn't believe how well my vague desires had been illustrated in a logo. I was also thankful that my minor edits were welcomed and encouraged to insure complete satisfaction. Greenstone is an approachable "one stop shop" for my creative and website needs that I am delighted to have a working relationship with."
Alisia Parrott
Everyday Gourmet Catering
"Chase and the Greenstone Team did an outstanding job. He is extremely responsive and always put our best interests first. In our opinion Chase has proven himself to be completely honest and has the highest integrity"
Ray Garruto
REEL EZ Boat Cover