Hotel Marketing and Management Technologies
We help Hotels to be more efficient, market and engage to customers, and manage enterprise scalability
In 2012, $162.4 billion was spent on travel world-wide, compared to $145 billion in 2011, and 39% of spending was on hotels and this number continues to grow year over year. Yet with increasing levels of competition, it is more important than ever before to capture a substantial market share of potential customers, and to keep a significant portion of your existing customers as returning guests for years to come! Greenstone Agency has the technical acumen and customer service experience to bring your booking, marketing, and reward programs into the next generation of hospitality management.
Our products and features include:
Websites
Mobile Apps
Booking Management
Rewards
Amenities
Integration with Social Media
Ty Hallock, Lead Project Manager
Ty is a founder and partner of TopFloorStudio, and has partnered with Greenstone Media as a marketing consultant and as a project manager and has been certified in the Stanford Advanced Project Management Program. Ty founded TEDxAsheville and supported A-B Tech College to create the North Carolina mobile app development curriculum, used by over 40 schools. Ty works at the pace of innovation (whatever that means) and understand the key to success is constant self iteration and training. In a recently featured
New York Times
article, Ty discusses the importance of continuous training and education.
Ty understand hospitality working with both hotel flags /resorts and tourism networks / organizations. Ty provides strategy working closely with the account team at Greenstone to produce quality products.
Case Studies
[one_third last="no"]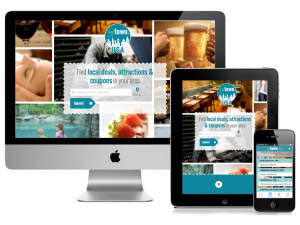 MyTownUSA
We developed a custom geolocational eCommerce WordPress website that enables businesses to list coupons…
See the Case Study
[/one_third]
[one_third last="no" class="" id=""]
Bend of Ivy Lodge
Bend of Ivy Lodge is a retreat and events center located near Asheville, North Carolina. They host weddings, retreats…
See the Case Study
[/one_third]
[one_third last="yes" class="" id=""]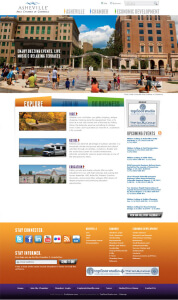 Asheville Chamber
The Chamber is a partnership of over 2,000 businesses and organizations that share and work..
See the Case Study
[/one_third]