The Boy Scouts of America Licensee Summit App
Mobile App Development / Branding
One of the largest and most prominent US youth organizations, the Boy Scouts of America strives to train youth in character development, personal fitness development, self-reliance, and responsible citizenship. With their focus on helping build the future leaders of this country by combining fun with lifelong values, the Boy Scouts of America have helped youth for over a century.
Mobile Conference Materials
Conference Information all in One Place
Engagement through Interaction
Content Management

An easy to manage content system and admin panel was developed for the client to update their information for the conference. This resulted in a tool for networking and furthering relationships after the completion of the conference.
Engaging Graphics

Sed porttitor lectus nibh. Vestibulum ante ipsum primis in faucibus orci luctus et ultrices posuere cubilia Curae; Donec velit neque, auctor sit amet aliquam vel, ullamcorper sit amet ligula. Sed porttitor lectus nibh. Curabitur arcu erat, accumsan id imperdiet et, porttitor at sem. .
One Login for Everything

Created a login portal and user registration to keep attendee information confidential. Login granted users access to the database of consolidated and easily-accessible conference materials and information.
"I hired Greenstone Media to develop an integrated website and online report center. I found them to be professional, creative, efficient, and reliable. I would definitely use them again!"
Rhonda Harper
Penrose Senior Care Auditors

"We loved working with the creative talents of Greenstone Agency and Nathan Silsbee in re-design of our Bend of Ivy Lodge website! Greenstone was knowledgeable, creative and responsive. Our website launch was successful, tested and on-time. Thanks Nathan and Greenstone!"
Susan Walters
Bend of Ivy Lodge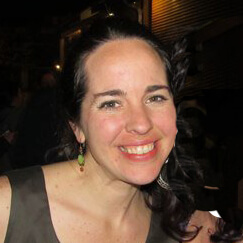 "Working with Greenstone Media has been easier then I could have ever anticipated. Branding was quite daunting for me and I was struggling in developing an image and website to define my company. I knew what type of style I wanted but couldn't communicate an actual image to build from. I was smitten with the first creative provided to me and couldn't believe how well my vague desires had been illustrated in a logo. I was also thankful that my minor edits were welcomed and encouraged to insure complete satisfaction. Greenstone is an approachable "one stop shop" for my creative and website needs that I am delighted to have a working relationship with."
Alisia Parrott
Everyday Gourmet Catering
"Chase and the Greenstone Team did an outstanding job. He is extremely responsive and always put our best interests first. In our opinion Chase has proven himself to be completely honest and has the highest integrity"
Ray Garruto
REEL EZ Boat Cover