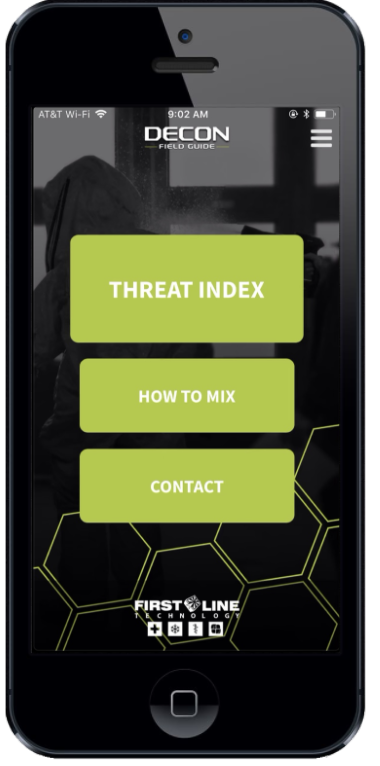 First Line Technology Dahlgren Decon. Dahlgren Decon is a three-component solution that can immediately decontaminate chemical and biological warfare agents. Dahlgren Decon can be used on personal protective equipment (PPE), equipment, and critical infrastructure.
The Decon Field Guide (First Line) app gave clients everything they needed to know about using this chemical compound. The app included an extensive threat library, Search by threats and industry codes, as well as full interactive instructions.  The app helps each user become an instant expert on the product.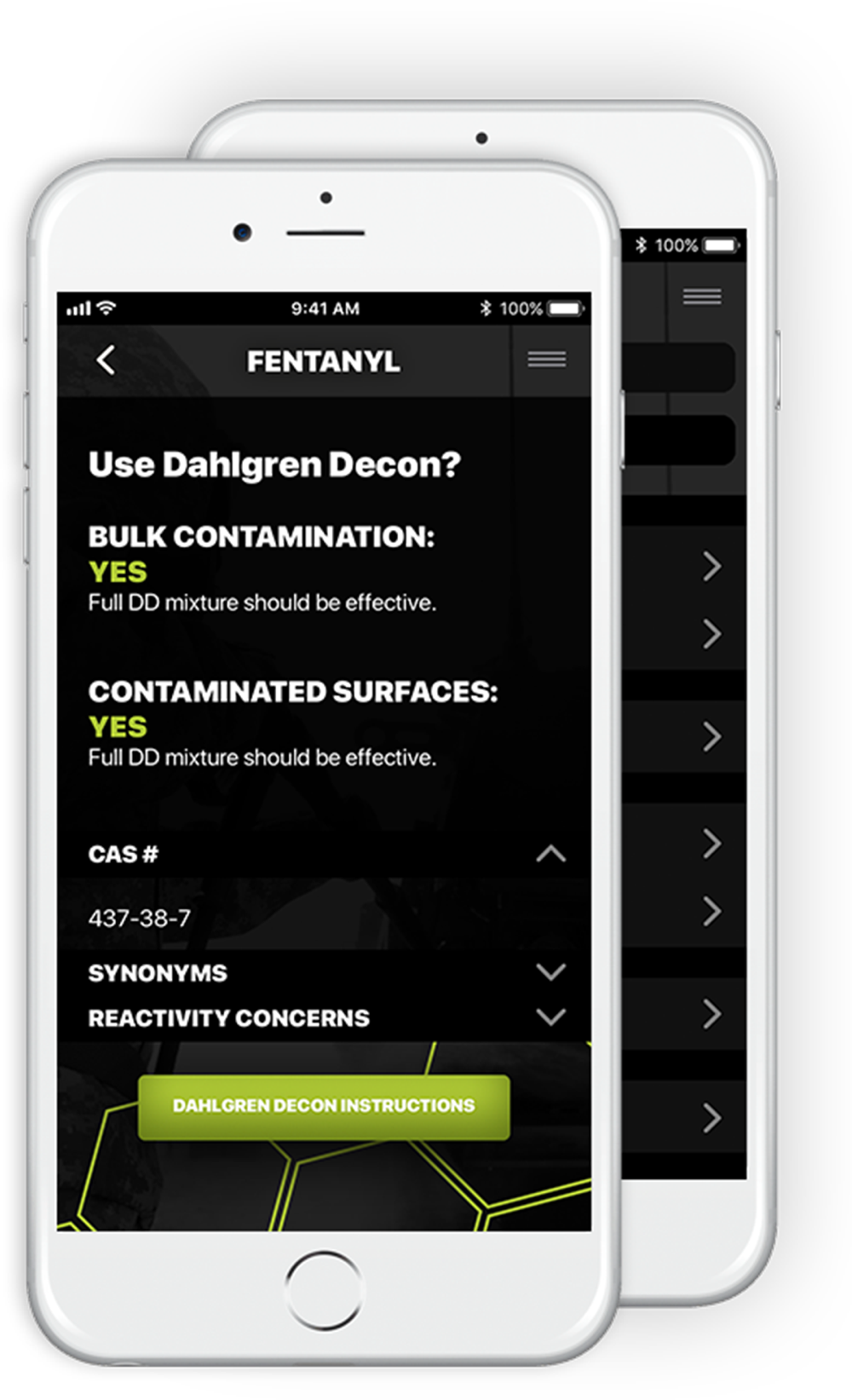 What Our Clients Are Saying
Our user base has doubled since working with them, and with the new initiatives we're launching we anticipate triple-digit growth again next year.
Andrew Jacobson
1800 MD