Four Square Connection Church
Mobile Application Design
Foursquare Church—an evangelical Pentecostal Christian denomination—annually presents the Foursquare Convention, an Inspirational and motivational gathering for Foursquare leaders to connect with each other.
Advertising and Sponsor Integration
Easy-to-Use Scheduling System
Robust Attendee Registration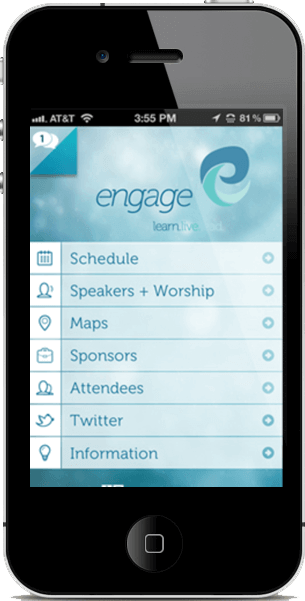 Mobile Experience

A mobile application to streamline and enhance the conference experience for all attendees.
Intuitive Navigation

User-friendly navigation allowing users to interact with scheduled events, speakers, and other attendees.
Sponsors and Advertisers

A platform to represent Connection sponsors effectively.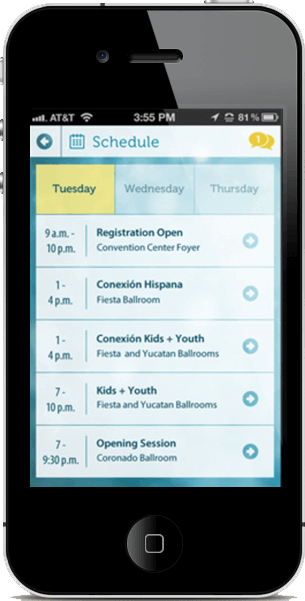 Location Services

Location services that allow the directory to be displayed through map and list views.
Social Networking

Link Directory with social media for improved networking and client confidence.
Compatible Design

Complimentary directory design to fit the overall Four Square Connection Church branding and aesthetic.