Four Square Connection Church
Mobile Application Design
Foursquare Church—an evangelical Pentecostal Christian denomination—annually presents the Foursquare Convention, an Inspirational and motivational gathering for Foursquare leaders to connect with each other.

Apple iTunes Market Place

Google Play Marketplace
Advertising and Sponsor Integration
Easy-to-Use Scheduling System
Robust Attendee Registration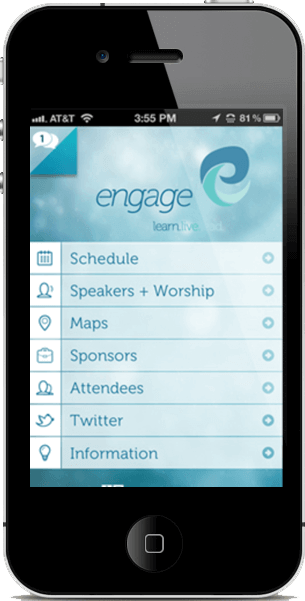 Mobile Experience

A mobile application to streamline and enhance the conference experience for all attendees.
Intuitive Navigation

User-friendly navigation allowing users to interact with scheduled events, speakers, and other attendees.
Sponsors and Advertisers

A platform to represent Connection sponsors effectively.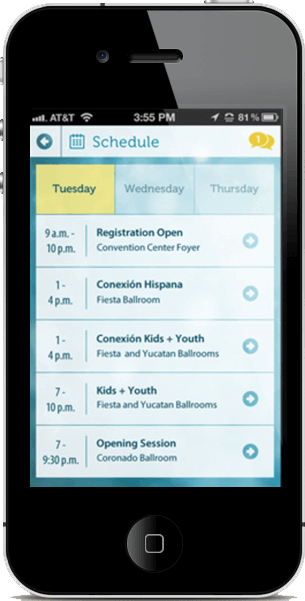 Location Services

Location services that allow the directory to be displayed through map and list views.
Social Networking

Link Directory with social media for improved networking and client confidence.
Compatible Design

Complimentary directory design to fit the overall Four Square Connection Church branding and aesthetic.

"Our user base has doubled since working with them, and with the new initiatives we're launching we anticipate triple-digit growth again next year."
Andrew Jacobson
1800MD
"Greenstone Media has been an amazing partner.  They approach each new project and request for adjustment with our true best interest in mind. The service level of this company is phenomenal,  Greenstone responds to and resolves our many requests within 24 to 48 hours of communication and keeps us informed every step of the way.  Greenstone is your best bet for web services in Western North Carolina."
Jennifer Roberts
Park Ridge Hospital
"We hired Greenstone Media to develop an integrated website and online report center. We found them to be professional, creative, efficient, and reliable. I would definitely use them again!"
Rhonda Harper
Penrose Senior Care Auditors