DEVELOPED
With Confidence
Whether you have a startup or want to provide better services to your existing customers, Greenstone Media plans, designs, develops and deploys custom software solutions. Our team of full-stack developers help organizations open new doors of data-driven, automated and user-focused possibilities.
WEBSITE APPLICATION AND SOFTWARE SOLUTIONS
Software Planning, Prototyping, and Database Architecture
Every software project has a lot of interconnected pieces and requires a thoughtful plan to actualize the project vision. Clients explain their goals and Greenstone Media helps guide the user flow, prototype the screens visually, architect the database, and design the internal system. These are critical parts of the planning process.
Rapid Website Application Development
Web applications are the primary request for custom software and are accessible with the browser and an Internet connection. Web applications connect a user to a database and can perform limitless functionality and server interaction. With Laravel, a rapid PHP web application framework, Greenstone Media creates integrable software quickly, sustainably, and with great flexibility.
Front-End User Interface Design
User interfaces (UI) are where users are able to interact with the software to accomplish tasks. These interfaces need to be carefully designed with UI components and standardized design patterns that help users navigate and perform their needs. Our front-end developers and designers use javascript technologies like vue.js, ajax, or angular for on-page actions. We also use responsive frameworks to ensure all interfaces work and look great on mobile devices.
Version Control, Deployment, and Continuous Updates
We have processes and tools for every step of the software development process. This includes server management, version control, hosting, API integrations, web application production deployment, user testing, google analytics, and continuous improvement plans. Software projects can be complex to manage, for this reason, we have standardized many tools to keep updates running as smoothly as possible.
It is easy to feel inundated with technology options when there are so many great frameworks and programming languages. At Greenstone Media, we have tightened our development stack and refined our development process.
Our team is both technically specialized and experienced in Agile development. We integrate best Agile practices, UX prototyping, automated testing, and weekly client reviews into every project.
Strategic planning to meet the project goals
Every custom software or web application project begins with an intensive research and discovery phase. Prospective clients can choose to commit to only the research and planning phase of the project. In this phase, a project strategist, a system designer, and a developer will work with the client to develop all the key planning components needed to accurately estimate the scope of work.
Our team evaluates the client's goals, user goals, user role processes, data models, software integrations, automated tasks, and any other functionality. In this phase, we sketch and wireframe the software screens and evaluate best user experience (UX) and technical solutions. This planning phase usually takes 4-6 weeks and at the end our team will have written a comprehensive Requirements Document which outlines all the expected functionality for the first release of the software project.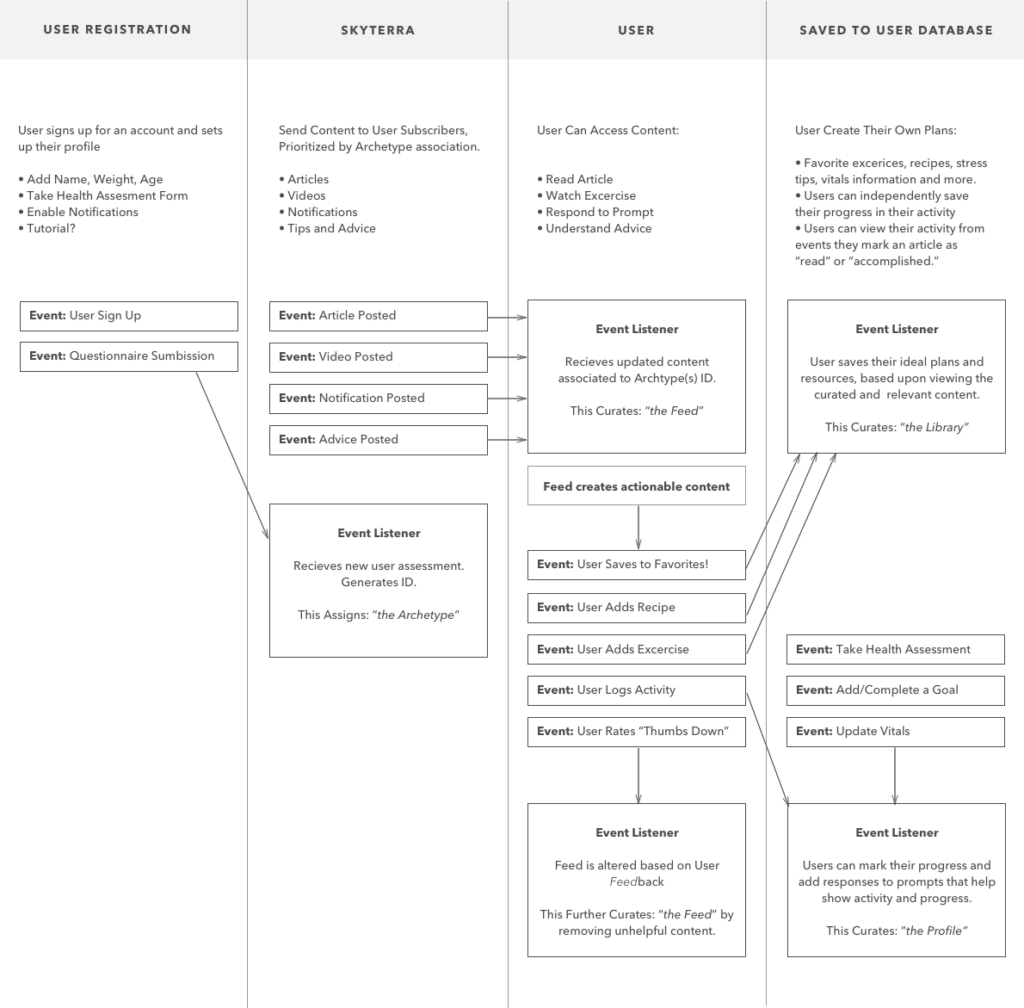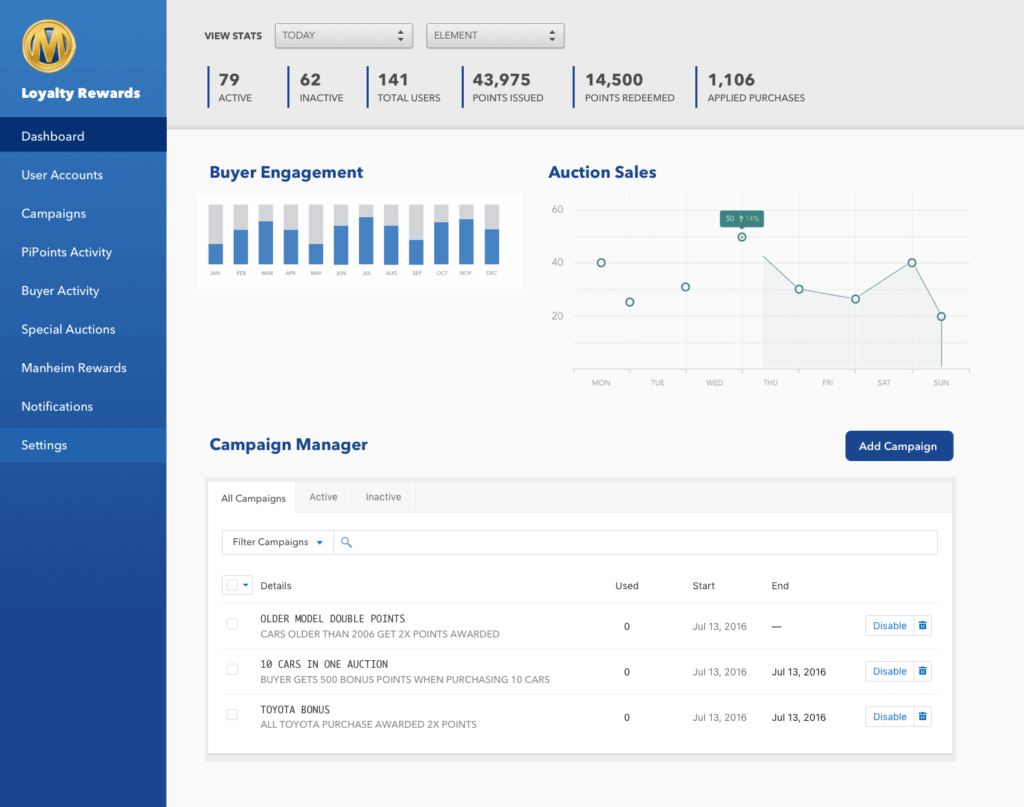 Visualizing the End Product
The research and discovery process certainly creates a clear strategy and plan moving forward. It is important that all the parties involved in the project have the same vision of the product we are creating together. We create interactive prototypes that layout the content and user task routes. We begin the project with iterative prototypes to be sure that we are all satisfied with the direction and strategy for the application. It also acts as a tremendous tool to show investors as a preview of the software. Greenstone Media developers reference this prototype and the requirements document to stay in alignment with project goals and vision.
Development Sprints and Weekly Goals
After our technical and visual roadmap have been signed off by us and the client, the development team and the assigned project manager will hit the ground running to set up the steps required to finish the project on time. We allow a certain number of hours per week for each team member and create development goals for each week.
Project managers work closely with both the development team and the client to keep communication and progress reports consistent and open. We use JIRA, industry-standard software tools to manage the project tasks. Development is done using Laravel, a PHP rapid web application framework, React or Angular for Javascript interactions, Bootstrap 4 templates for total device responsiveness, BitBucket for version control, and staging sites that clients can use to see the current progress. We use an agile process which builds incrementally and reviews and tests foundational features before moving into additional features.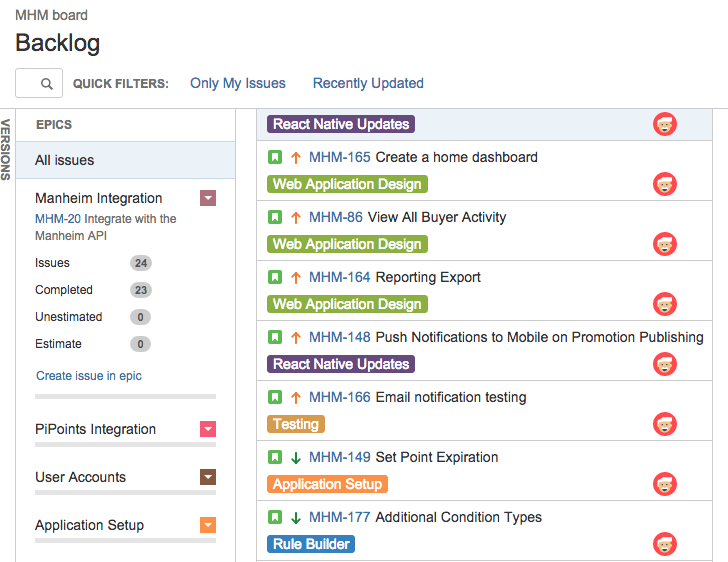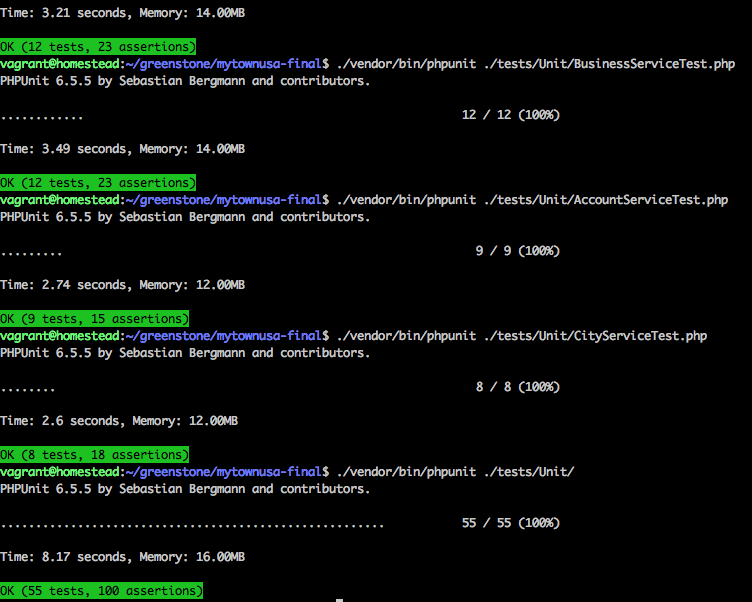 Automated System Testing
Throughout the development process, the team writes tests that check user interactions and validates that tasks are working as expected. This is critical for ensuring that development of new features doesn't affect the stability of previous features. We also work with the front end and quality assurance team members to check accessibility, clarity of tasks, design adjustments, improved interactions, and optimized speeds. These polishing touches take the software from working to working right. By the end of this stage, the first version of the project is ready to move to a production server.
Beta Release and Deployment
Welcome to Version 1.0
It is an exciting time to see the vision of a software come to life with full interactions, data storage, accessibility on the web, and be fully positioned for success. We encourage clients to let the newly developed software to be in a soft-launch stage (Beta) for a period of time. It is an opportunity to invite a small network of users to explore and test the product. It is surprising all the things that real users will discover in their own context. This allows our team the time to make any final product adjustments before going to a full market release. Our team will provision a server that will be designed to handle the type of bandwidth the application is expected to consume. Greenstone Media guides the whole process and will be happy to continue to partner with new system improvements, software features, and server maintenance.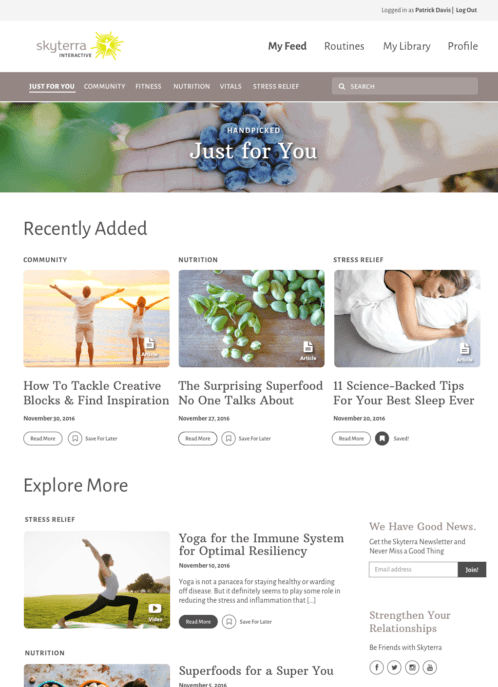 The first release of a new software project is often just the beginning. Greenstone Media enjoys partnering with clients for the long term. We can help continually improve software applications with new features and introduce new innovations with the latest technology.