Want a website that captures your customer's hearts and minds? Greenstone Media's team of expert website designers use cutting-edge technology & best practices to craft remarkable digital experiences.
Branding and Style Guides
Understanding your brand plays a critical role in strategy, messaging and design. We work with clients to increase customer loyalty, clarify offerings, construct a consistent narrative and ultimately, align the development process around the heart of your brand.
User experience and user interface prototyping takes the design process beyond visuals. By taking the time to understand the psychology of users, we craft interfaces and user flows that help visitors easily find the information they need. The result is an enjoyable experience that turns visitors into happy customers.
It doesn't surprise most business owners that half of the web is visited via mobile devices. We know that the mobile experience is as important as the desktop. We use cutting-edge responsive frameworks that form, regardless if being viewed on a large desktop or a tiny phone.
The design process is a critical step for all of our projects. Before entering development, we work diligently to create pixel-perfect, mobile-friendly, screen designs that will become the plan for the development team. This provides the opportunity to revise and envision a crystal clear web experience.
MAKE EVERY IMPRESSION COUNT
Website design & development agencies come in all sorts of shapes, sizes and styles. Greenstone Media's style is to create user-centered experiences that not only convey our client's story and vision, but drive remarkable results, as well. During our development process, each step is mindfully taken, resulting in a remarkable website experience that converts visitors into customers.
Understand Goals and User Flow
Some companies are just starting up while others are at enterprise levels. Whatever stage of growth, we evaluate each client's goals. We listen to what has been working well, what could use improvement, and what would be a good metric of success. We also ask, "what are the customer's goals?"
We imagine common user scenarios that will weave and connect your customers' goals to the goals of your company. We call this a "User Journey Map". This process assists your customer to meet their needs and connect them with the promoted services of your business. Through storytelling and user journey maps we design a flow that is user-centered and goal-orientated.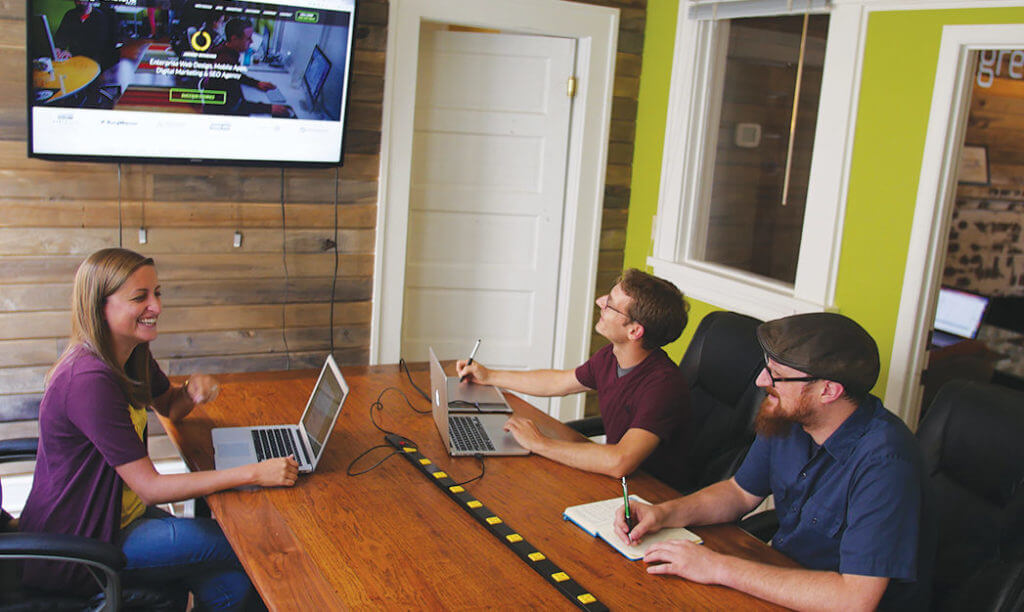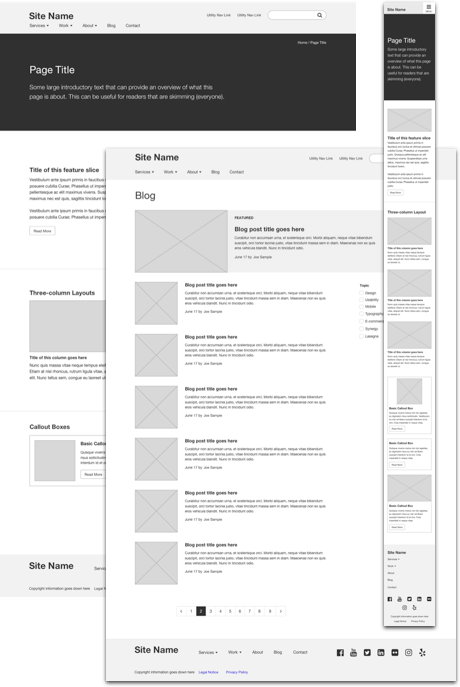 UI and Wireframe Layout Design
When our team is armed with the project goals and strategy, we will map out a the site structure and the navigation. The site architecture maps inform our UX/UI designers to sketch out content-focused wireframes. These wireframes serve as the layout for content and interactions for the home page in addition to other views throughout the website. We work iteratively with clients to arrive at a layout plan that satifies the goals outlined in the previous phase. Clients provide feedback and approve the wireframes prior to the design and style phase.
Style Guide
From the approved wireframes and a content roadmap, our designers create a style guide to compliment the client's brand. The style guide will ensure a consistent, cohesive and strong aesthetic throughout the website. These style guides will include colors, typefaces, and type sizes. It also may inform photo treatments or button styles.
Pixel-Perfect Mockups
With the defined style guide, we will create high-fidelity mockups that preview almost exactly how the final website will appear in the browser. With a design preview before development, the client has the chance to get excited about the direction and review progress early on in the project timeline. The finalized designs carry the thought and intentionality from the initial consults and they will act as a guide in the web development process.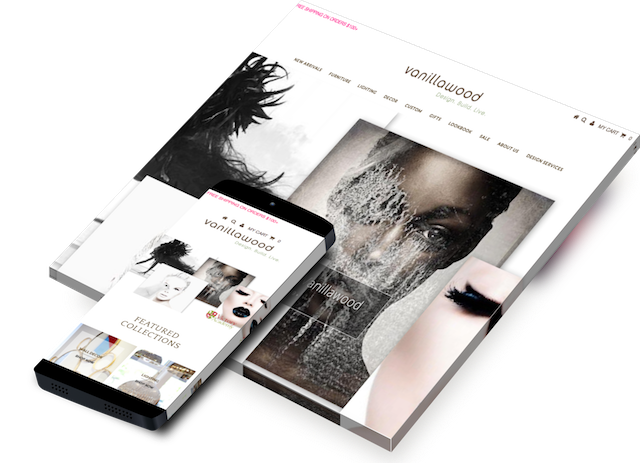 With an intensive planning and design phase, the web project is ready to begin the development process. A clear design plan is critical to a smooth development journey and ensures that the end result will meet the project goals. 
At Greenstone Media, we're about delivering a meaningful digital experience for users that delivers real results for our clients. No project is alike, so we will take extra care to listen to you, understand your target audience, and put our extensive online knowledge to work. We want to take your vision for your business and transform it into a full-fledged, engaging and impactful user experience.
Please fill out the form and we will be in contact with you soon.