Website Design & Development
Jonathan Freedburg has over 25 years of experience helping businesses succeed.
Aberdeen Funding needed an up-to-date, modern website that would reach more clients with a new look and be mobile-friendly. Greenstone Media designed and developed a modern, easy-to-maintain website to bring in more business and quality leads.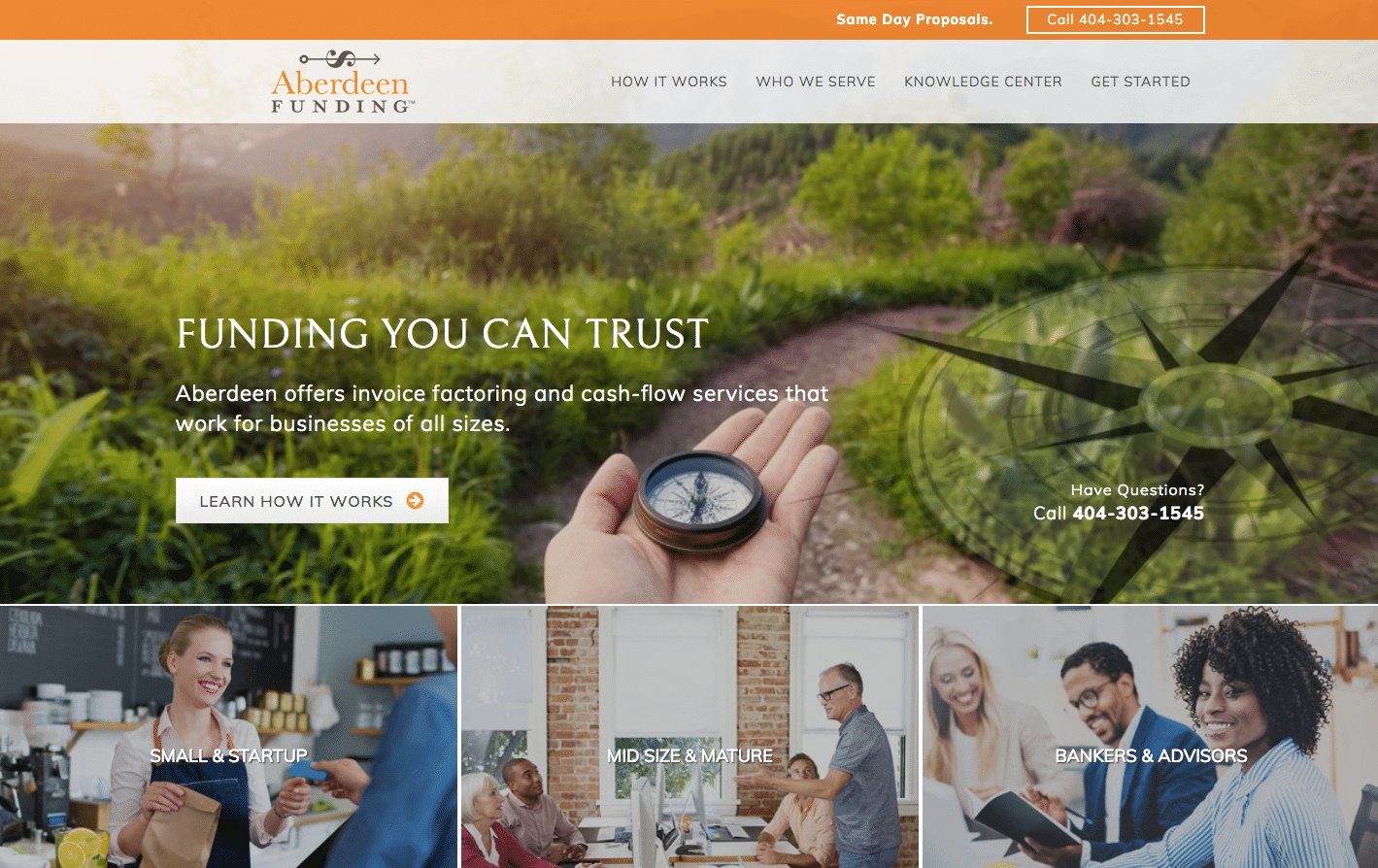 A website that was out-of-date and not mobile friendly. It wasn't bringing in enough business or quality leads and needed to have its design updated. 
Create a website that would more closely measure up to the modern look of bigger competitors (fin-tech companies) but still have a personal touch. Create clearer Call-to-Actions: Call, Contact Aberdeen Funding. Strengthen brand message, which is that they are there to help you find a solution.
A fresh install of the WordPress platform, with a custom theme and updated plugins, laid the groundwork for an easier-to-use backend and a modern, updated design. We implemented full-width pages and restructured content to help walk customers through the process bit by bit without overwhelming them with information. CTAs for calling the client directly and a contact form for a free proposal were added to encourage more business. 
Google Analytics and Yoast SEO were integrated for tracking site traffic and optimizing page content.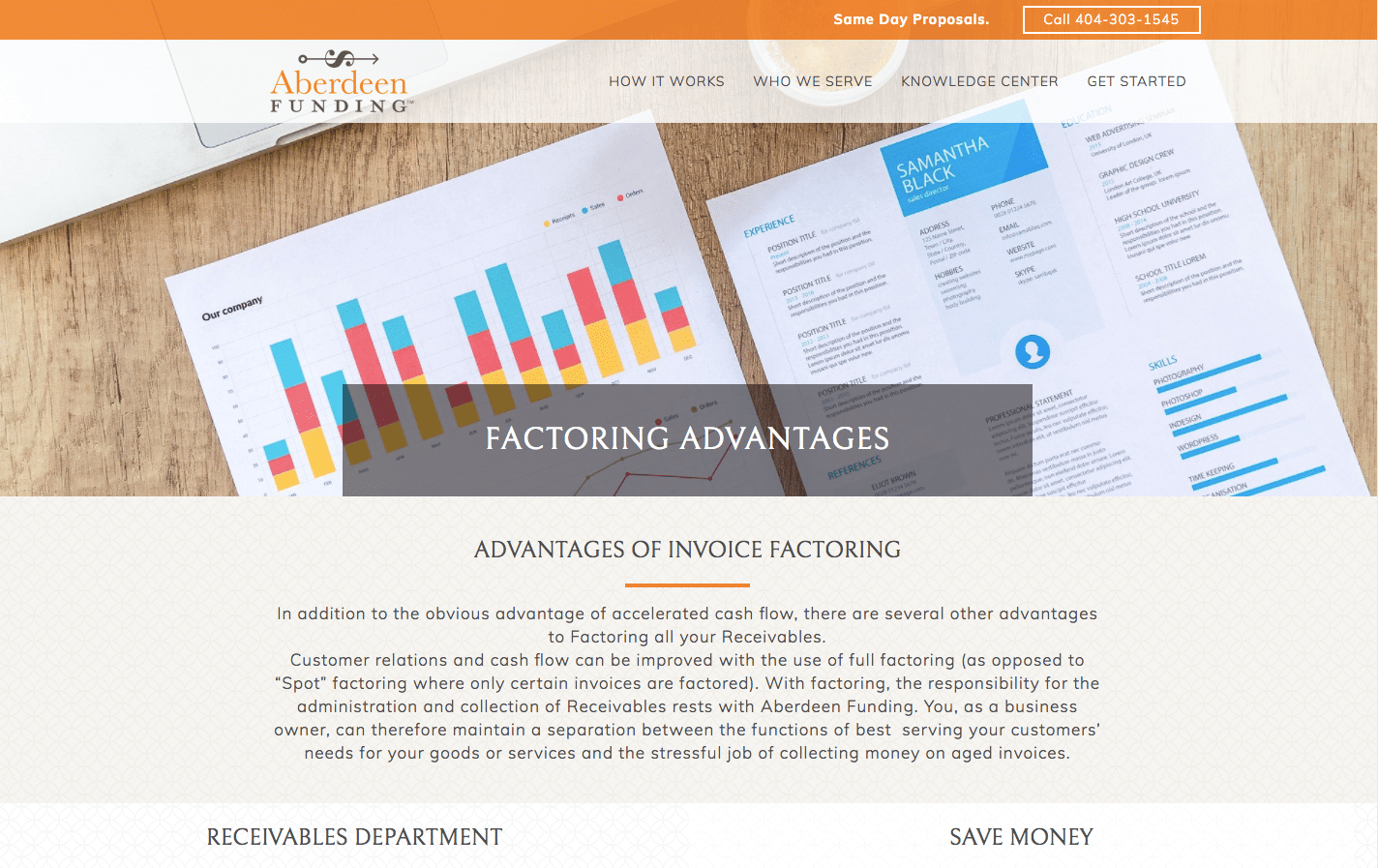 A website that is modern and professional, but also represents the quality and professional services Aberdeen Funding provides, and a website that is easy for the client to manage himself.
What Our Clients Are Saying
Our user base has doubled since working with them, and with the new initiatives we're launching we anticipate triple-digit growth again next year.
Andrew Jacobson
1800 MD