Website Design / Branding
Brian Boggs Chairmakers is one of the most reputable custom-made furniture shops in the nation. Located in Asheville, North Carolina, Brian Boggs sources material from sustainably maintained forests to create traditional and modern furniture. His craft is unique and hard to find, so our task was to design a showcase website that would be search engine optimized.
A Portfolio Site with Product Collections
Inquire Forms Connected to Email Campaigns
Easy to Add New Products and Reviews
Template and Branding

Designed and developed product, collection and case study templates that are easy to duplicate and update for new scenarios. Associated forms, image galleries, testimonials and navigation for specific discovery of product catalog. 
MailChimp Automation Integration

Use WordPress framework to integrate with MailChimp automated campaigns. Customized forms to connect with pricing sheets and respective details for a variety of products. 
WordPress Powered

WordPress was our website platform of choice for it's SEO ranking, ease of updates and total theme customization. The client is happy to be able to update and maintain their site with minimal training.
"I hired Greenstone Media to develop an integrated website and online report center. I found them to be professional, creative, efficient, and reliable. I would definitely use them again!"
Rhonda Harper
Penrose Senior Care Auditors

"We loved working with the creative talents of Greenstone Agency and Nathan Silsbee in re-design of our Bend of Ivy Lodge website! Greenstone was knowledgeable, creative and responsive. Our website launch was successful, tested and on-time. Thanks Nathan and Greenstone!"
Susan Walters
Bend of Ivy Lodge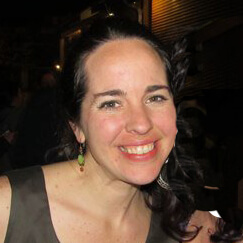 "Working with Greenstone Media has been easier then I could have ever anticipated. Branding was quite daunting for me and I was struggling in developing an image and website to define my company. I knew what type of style I wanted but couldn't communicate an actual image to build from. I was smitten with the first creative provided to me and couldn't believe how well my vague desires had been illustrated in a logo. I was also thankful that my minor edits were welcomed and encouraged to insure complete satisfaction. Greenstone is an approachable "one stop shop" for my creative and website needs that I am delighted to have a working relationship with."
Alisia Parrott
Everyday Gourmet Catering
"Chase and the Greenstone Team did an outstanding job. He is extremely responsive and always put our best interests first. In our opinion Chase has proven himself to be completely honest and has the highest integrity"
Ray Garruto
REEL EZ Boat Cover