Website Design / Branding
One of the oldest and most successful login cabin building companies in the southeast. Green River Log Cabins builds custom cabins in 3 weeks and delivers them all over the country. They focus on build quality, a custom look and feel, and a quality end product.
Design for a Natural Brand
Brand and Layout

Developed simple and professional templates for clearly displaying various products. refreshed the logo and incorporated natural wood textures to tighten the brand. 
Interactive Pricing Sheet

Created a pricing sheet page with access to learn more about each item. Developed another system to view different floor plans. 
WordPress Powered

An easily manageable content management system with admin panel for client use. WordPress allows the client to continue to update new products, floor plans and announcements. 
"I hired Greenstone Media to develop an integrated website and online report center. I found them to be professional, creative, efficient, and reliable. I would definitely use them again!"
Rhonda Harper
Penrose Senior Care Auditors

"We loved working with the creative talents of Greenstone Agency and Nathan Silsbee in re-design of our Bend of Ivy Lodge website! Greenstone was knowledgeable, creative and responsive. Our website launch was successful, tested and on-time. Thanks Nathan and Greenstone!"
Susan Walters
Bend of Ivy Lodge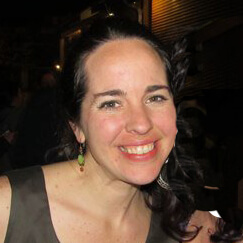 "Working with Greenstone Media has been easier then I could have ever anticipated. Branding was quite daunting for me and I was struggling in developing an image and website to define my company. I knew what type of style I wanted but couldn't communicate an actual image to build from. I was smitten with the first creative provided to me and couldn't believe how well my vague desires had been illustrated in a logo. I was also thankful that my minor edits were welcomed and encouraged to insure complete satisfaction. Greenstone is an approachable "one stop shop" for my creative and website needs that I am delighted to have a working relationship with."
Alisia Parrott
Everyday Gourmet Catering
"Chase and the Greenstone Team did an outstanding job. He is extremely responsive and always put our best interests first. In our opinion Chase has proven himself to be completely honest and has the highest integrity"
Ray Garruto
REEL EZ Boat Cover