Nationwide Retail & Food Service
Canteen provides on-demand market, dining, vending, and coffee solutions to offices, healthcare organizations, universities, hotels and more! Since 1929 Canteen has been bringing break-time to everyone and understands the importance of healthy, varied snack and drink options, excellent customer service, and employee satisfaction.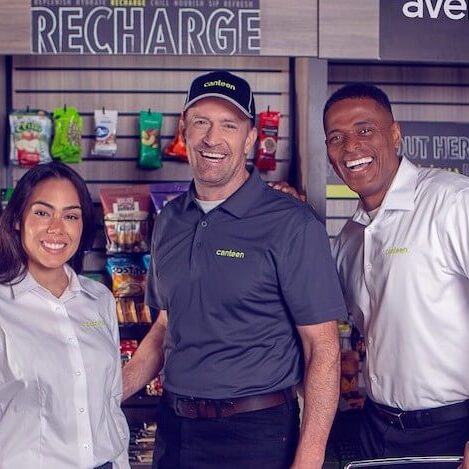 Outdated imagery and branding elements.
Indirect calls-to action and unclear messaging.
To show off Canteen as the industry leader that they are
$5 Million increase in revenue for the fiscal year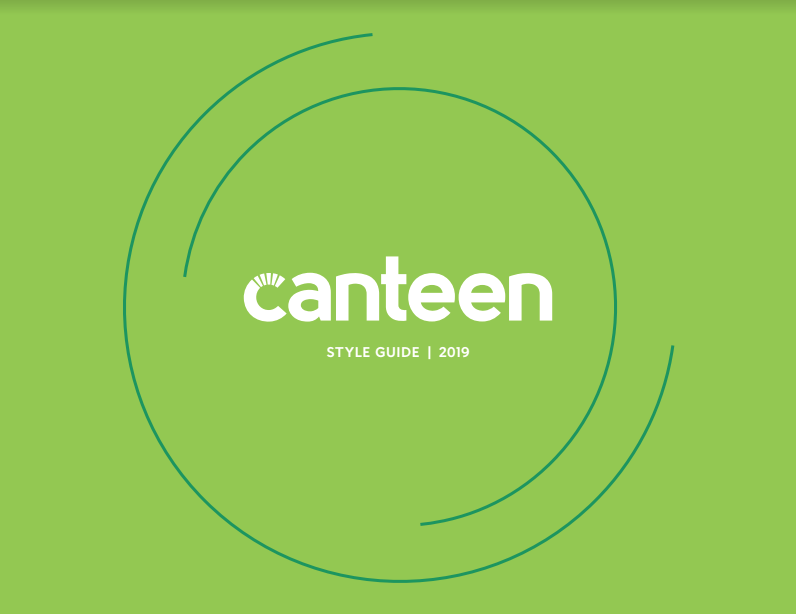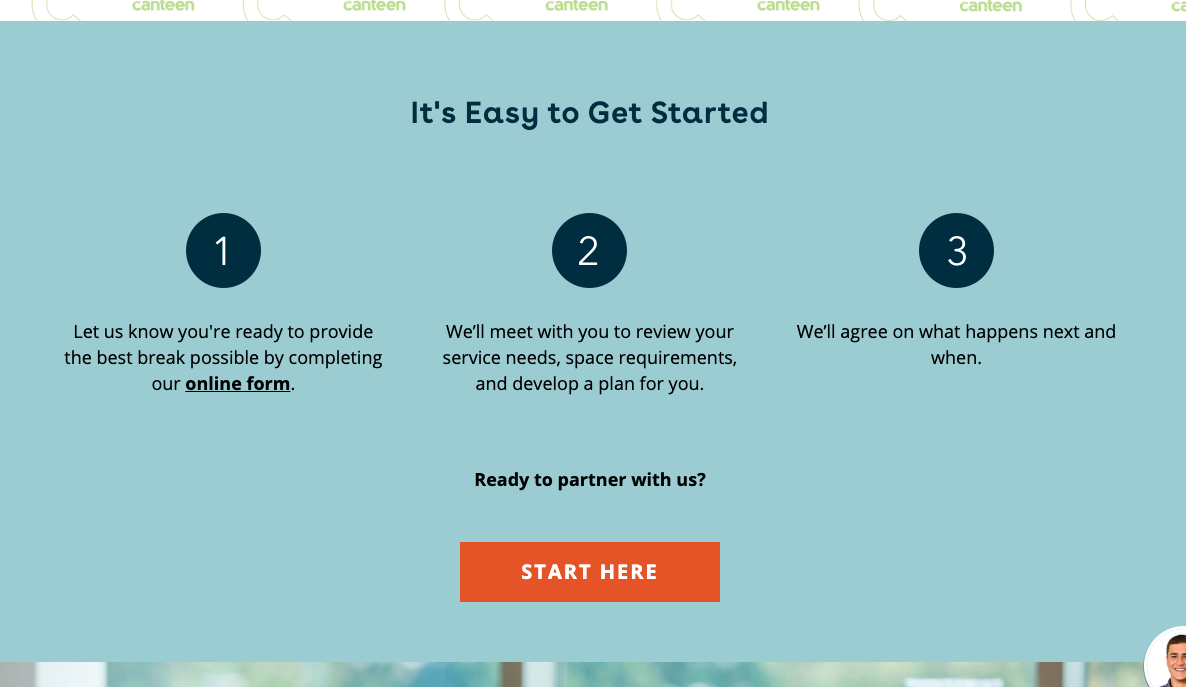 Updated Design and Clarified Messaging
Canteen's 2019 brand refresh played a significant role in the overall re-design of their online presence. The updated style guide, including logo, brand marks, colors, and typography were applied to the new website.
Canteen's copy was rewritten to more clearly communicate all that Canteen has to offer and the steps for potential customers to take to work with Canteen.
Direct Calls-to-Action were intentionally placed repeatedly throughout the site to encourage visitors to start their partnership with Canteen and to help current customers find the resources they need.
Canteen can more clearly show off the variety of solutions they offer without overwhelming the user with cluttered options.
Content and pages were consolidated into clearer main and subcategories of solutions to provide the user with a clearer picture of what each solution entails.
Fewer pages and clearer content means fewer steps for the user to take to find what they need. Current customers have a clearer path to customer support or solution add-ons, and potential customers can easily start their partnership with Canteen.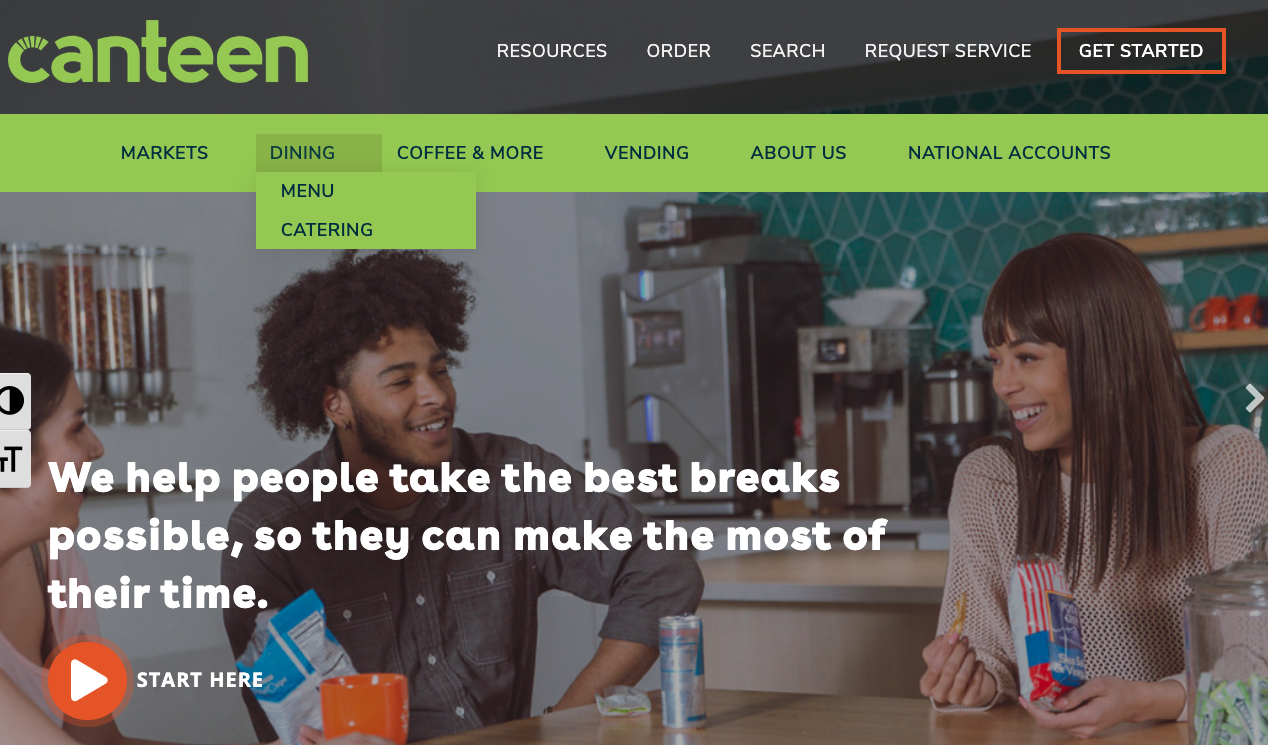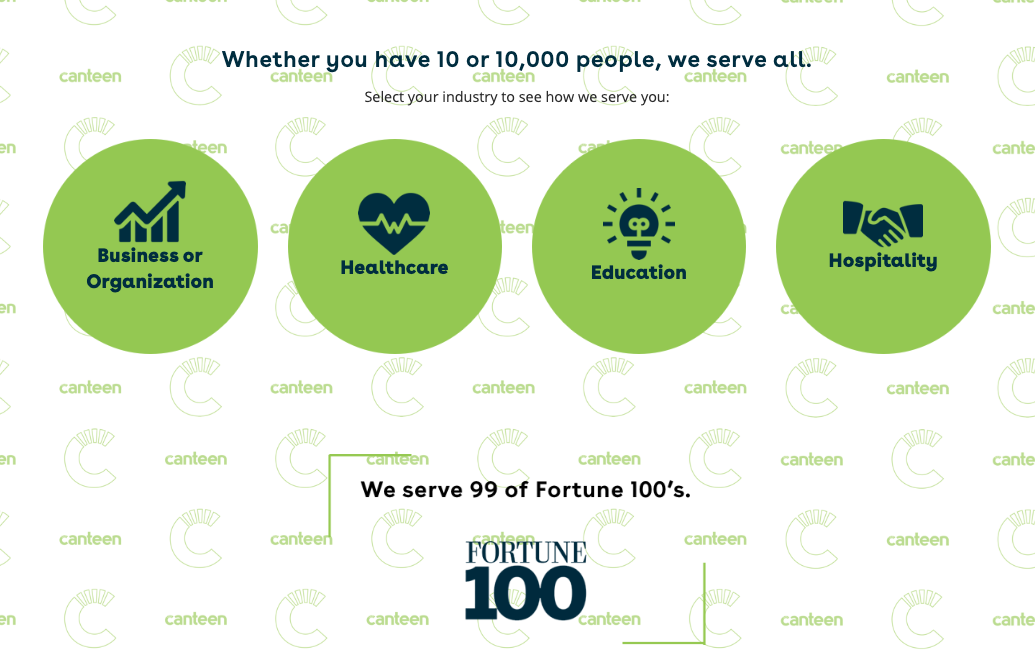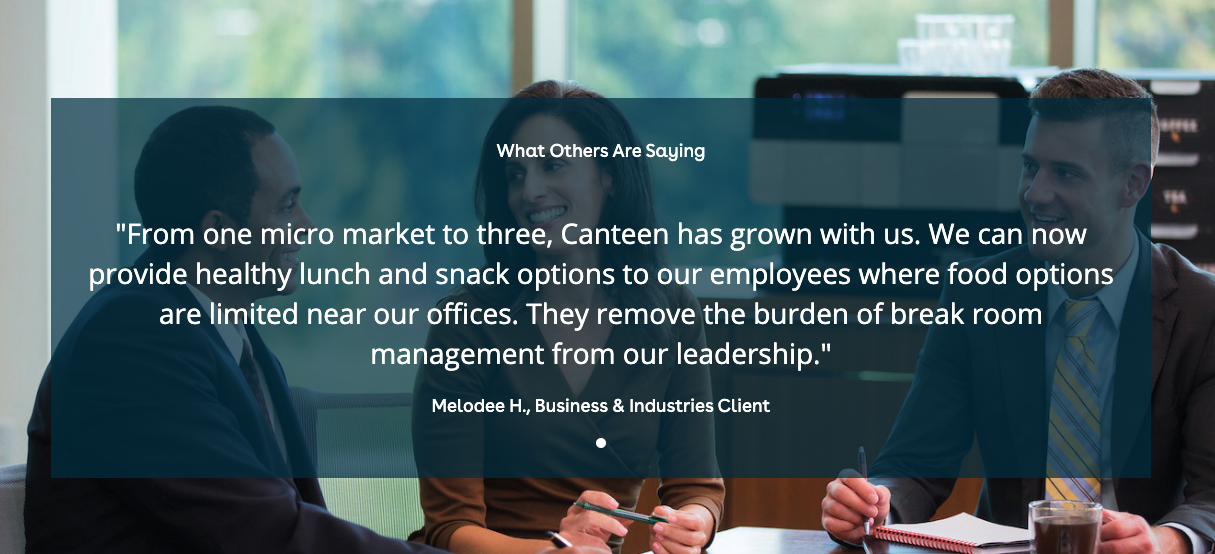 As an industry leader, Canteen has a history of excelling in customer service and satisfaction. However, client testimonials and other accolades were scarce to be found on their website.
Sprinkling testimonials from happy customers throughout the new website helps to encourage new potential customers to partner with them for their market, dining, and vending needs.
Adding other accolades, such as "We serve 99 of Fortune 100's." and "Whether you have 10 or 10,000 people, we serve all." help to show off Canteen's capabilities, established trust, and industry experience.
Increase revenue and qualified job applicants
Improved user experience for site visitors
An updated design that will last
Easier content management
Ready to achieve the growth you deserve?