Streamlined Order Placement with Mobile Tools
Oil Distribution in North Carolina
For over 75 years, the Henderson Oil Company, Inc. continues to be a steady provider of the energy that runs businesses, transportation, and homes. They provide a variety of fuel options, including branded and unbranded gasoline for dealers, heating oil for homes, bulk motor oils for commercial and industrial needs, and fleet fueling.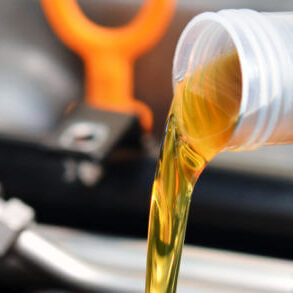 Centralized location to manage incoming orders
Simple & easy order placement
Account management for admins & dealers
Dealer-centered with improved customer service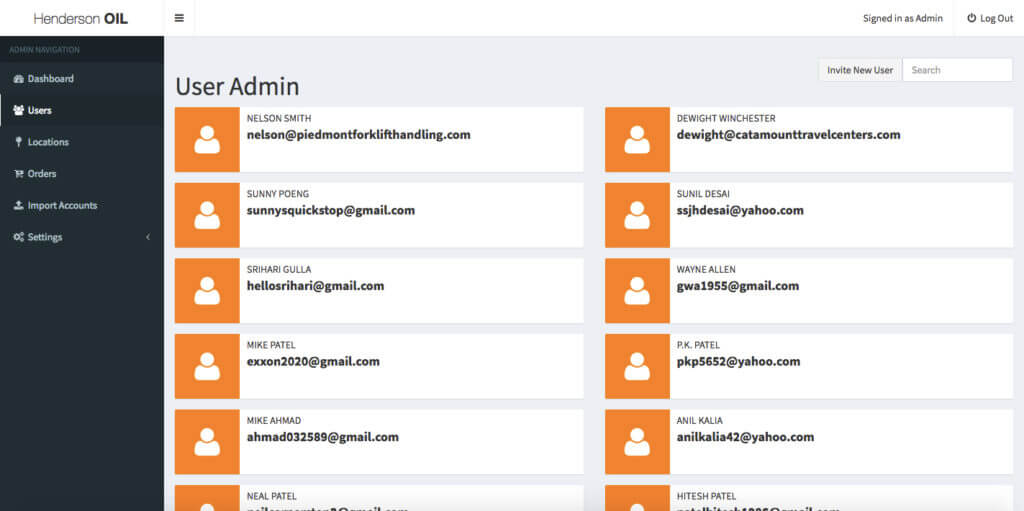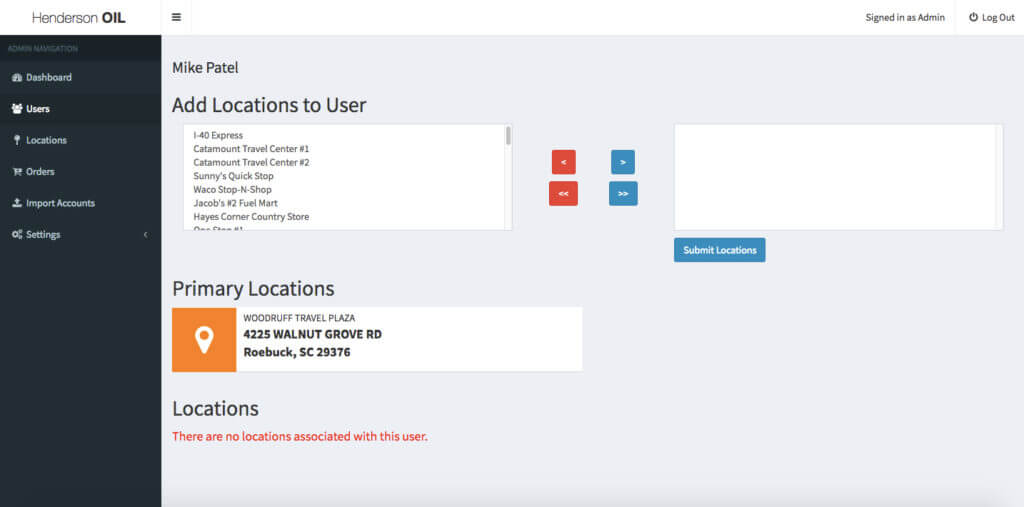 Web Application Portal for Order Management
Dealer Account Management
Create dealer accounts and update their internal information.
Order Notifications
Administrators receive notifications when orders are submitted and can manage and fulfill the orders with ease.
User Error Tracking
Greenstone provides analysis and diagnostic tools for user errors and monitoring.
iOS and Android Mobile App
Easy Access
Create and submit an order on one simple page. Review the order information with current market rates and expected delivery.
Invite Users
Developed the functionality for users to sign up and create their accounts with a strategic invitation process.
Data Migration
Extracted and packaged the data from the previous services portal into the newly developed web portal.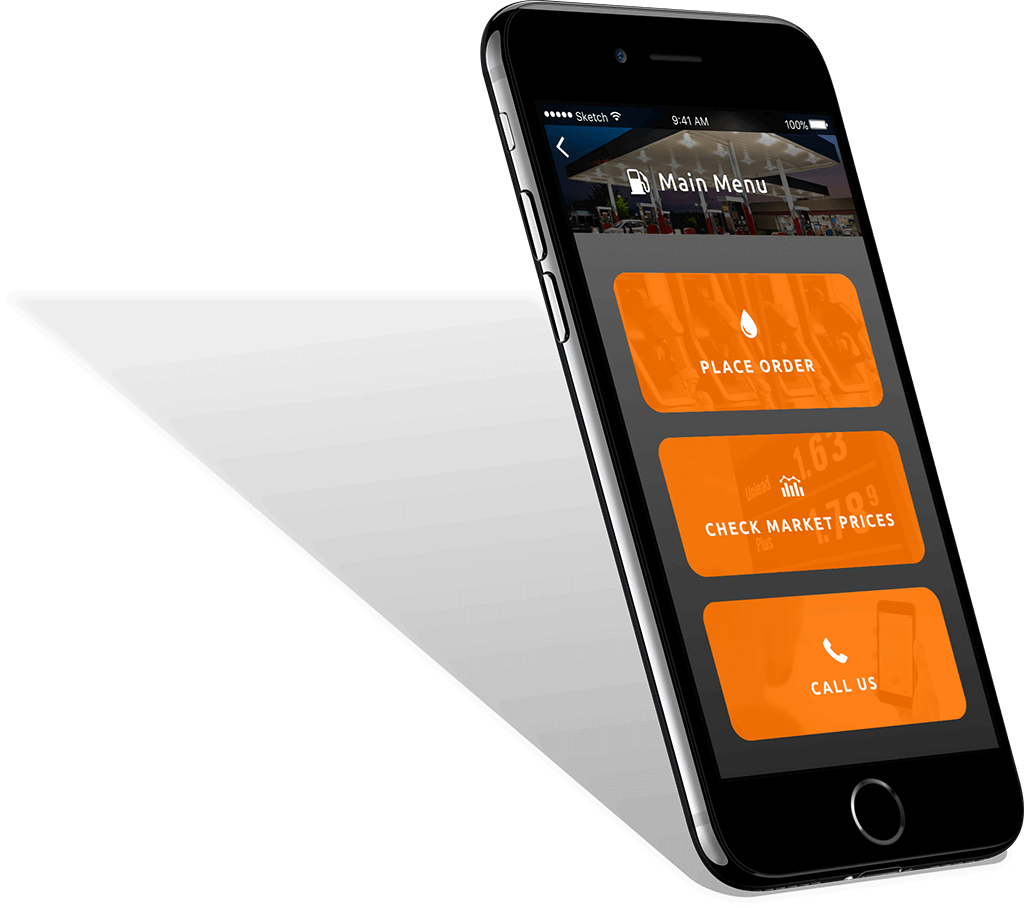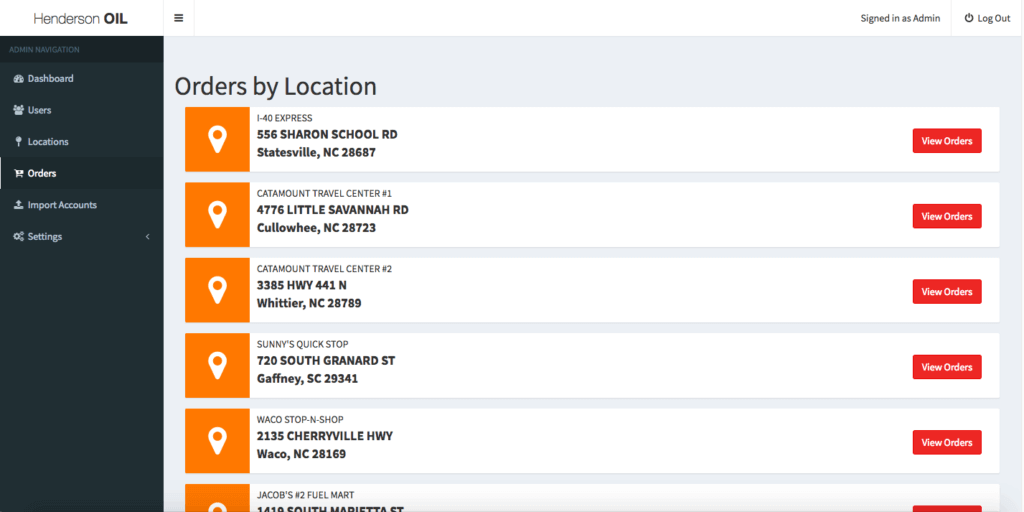 Account Management for Order History
Dealer Account Management
Create a centralized platform for account and order management, allowing Admins to setup and invite new dealers, manage current dealer accounts. Provide an easy way for Admins to associate dealers with their locations and orders.
Streamlined Order and Locations Management
Integrate dealer mobile application with an admin web application for syncing dealer orders with their accounts. Admins receive an email notification that a new order has been submitted, which they can review and update in the web application. Along with reviewing and marking orders as Confirmed, Administrators are able to assign and unassign locations to dealers as needed.
Dealer Tools to Improve Customer Service
Front End Design Implementation
Our design team took the User Flow maps and converted them into high-fidelity mockups, which we implemented into the mobile application framework.
Consistent Branding
It's important to ensure that users associate the new mobile application with the Henderson Oil brand. We used their logo and current website as a style guide for both the mobile and web application front end designs, as well as the icon and copy for the App Store and Google Play Store.
Mobile-Ready
Using the React Native framework, the mobile application can be used for fast ordering and look up real-time rates on fuel pricing. The mobile app was created for both iOS and Android app stores and is developed to be scalable for new features in the future. The mobile app will be a useful tool and assist dealers to place orders quickly and conveniently as more fuel is needed.
User Experience
With a clean design, clear call-to-actions, and light animations the new Henderson Oil mobile application was built to have an intuitive user-flow that guides dealers through the ordering process and assists with any potential order errors before the final order is submitted.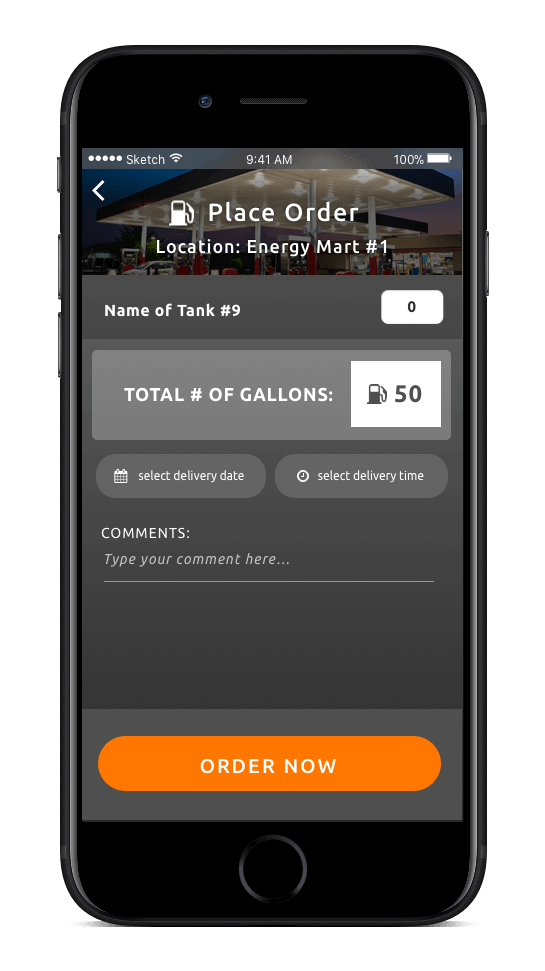 Mobile and Web Application Design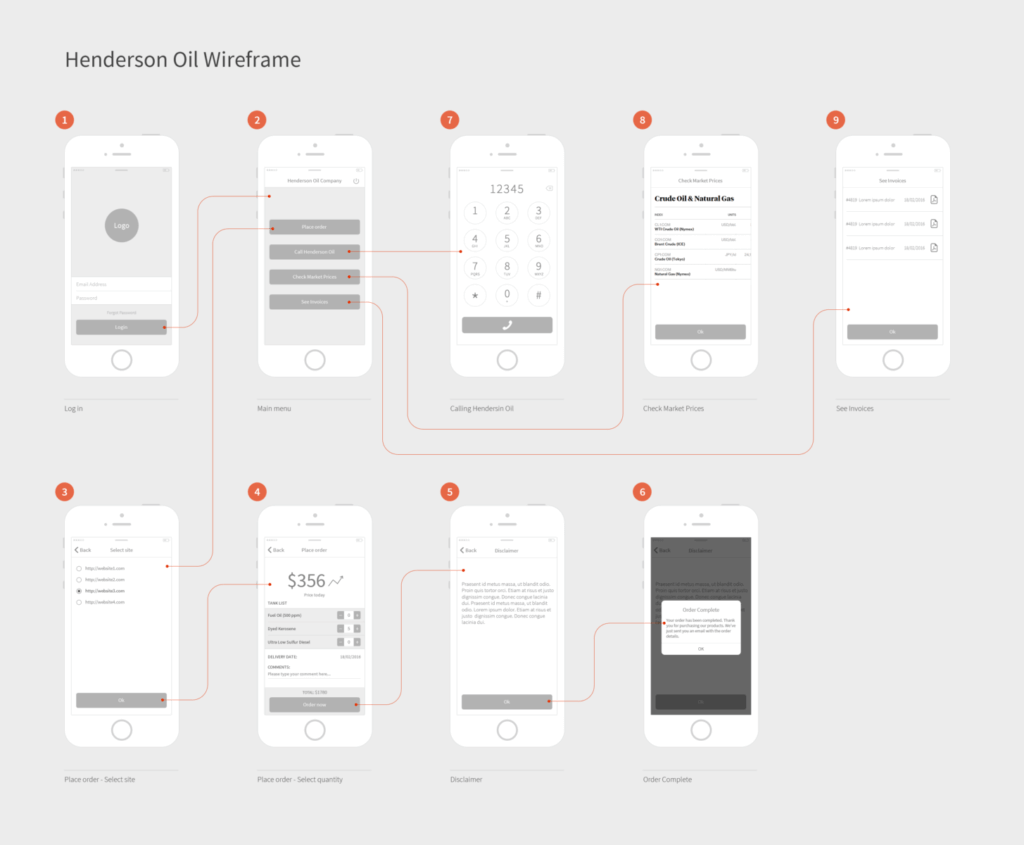 Ready to achieve the growth you deserve?