Mobile Application Design
Advent Health, of Hendersonville, NC, is a vast health system dedicated to providing the best health services in the region. For over 100 years they have served patients in Western North Carolina.
A Dynamic Physician's Directory
Produce Modern and Easy to Use Locational Services
Utilize Drupal for Database and Backend Infrastructure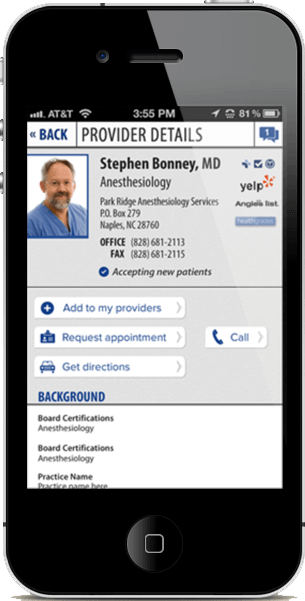 Mobile Access

A directory that brings Advent Health's system of physicians into the digital realm.
Content Management

Quick and easy updating of all physician information from the Drupal CMS.
Custom API

Android & iPhone Apps that automatically pull information directly from the website.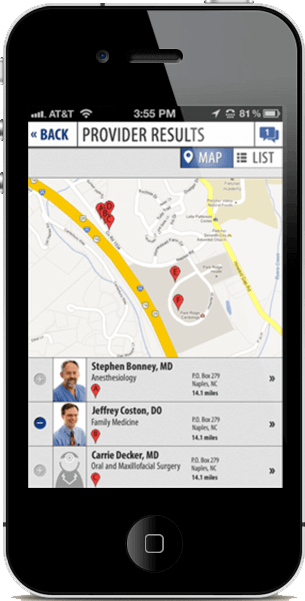 Location Services

Location services that allow the directory to be displayed through map and list views.
Social Networking

Link Directory with social media for improved networking and client confidence.
Compatible Design

Complimentary directory design to fit the overall Advent Health branding and aesthetic.
Ready to achieve the growth you deserve?