Let's be real, there isn't exactly plenty to go around right now. Most companies have been financially affected by COVID-19 and the shutdown that ensued. It's caused many of us to look inwardly and ask, "How can we grow our business during this time without spending a ton of money?".
At Greenstone, we believe that although times are tough, there's still plenty of opportunity within the events that have occurred. Great companies are going to use this time to get smarter with their marketing so they can outlast their competition and continue helping their customers. 
In this article, we're going to show you how 2020 doesn't have to be a year where it all went wrong. Actually, this year can be an ideal time to realign your marketing efforts. The following tips will show you how to nurture leads—building trust with them until they become your customers. Remember, until an audience trusts you, they won't make the jump to do business with you. Lead nurturing is what makes a company certain that they are doing what they can do to turn leads into customers.
By doing this correctly, your company can turn 2020 into a marketing opportunity that grows your business. And prevent this from becoming a year where everything went wrong.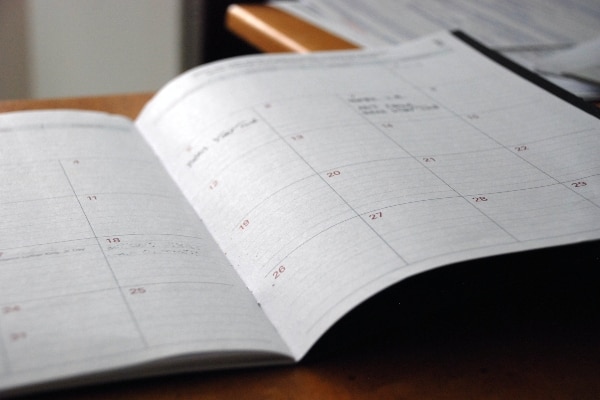 What Wasn't Working Before COVID-19 Isn't Going to Work Now
Here's what wasn't working before COVID-19: Marketing that was more about your company than your customer. Companies that are looking to make sustainable changes during COVID-19 will do well to make this distinct change in their marketing. If you make your marketing about your customer, you will see results. If you don't, you won't.
Here are three things your budget-friendly, customer-centered marketing plan should include:
Nurturing emails that solve your customer's problems without hard-selling them on your product.
Website copy that is up to date and centered around your target audience.
Content offers that help your customer get informed about the problem you solve.
Notice that the advice listed above doesn't seem like it would sell your product or service. That's exactly the point. Spending money right now doesn't come without its fair share of worry and anxiety. Over the next year, the public will likely reject hard sellers and instead prefer companies that were genuinely there to help—without asking for anything. This is because customers that can't give you their trust during this time won't buy. That doesn't mean that there's not a time to hard-sell your leads toward conversion. It just means that until your leads are nurtured properly, you're not going to have many prospects making the jump to do business with you.
How Lead Nurturing Can Help Your Business End 2020 With A Bang
Lead nurturing isn't complicated, but it does require that someone at your company is present with what your audience needs. The problem we find with most companies is that no one is truly invested in what their audience finds helpful. Then these companies are left guessing with their marketing collateral (and wonder why it's not working).
You can't afford to guess with your marketing in 2020. What you can afford to do though is talk with your clients and ask them about the information that they would find helpful. This will help you create content that you can send to your list of contacts.
This marketing strategy doesn't have to be difficult—simply send your contact list a piece of helpful content in an email. Do that every two weeks. Have your pieces of content set up so that when a lead fills out a form to access it, they are put into a sales campaign that continues to offer content that helps them solve their problems. And then finally, ask for the sell.
According to HubSpot, 79% of marketing leads never convert into sales, and a lack of lead nurturing is why. The company that asks, "How can we increase revenue this year?" should start by implementing or updating their lead nurturing campaigns.
The Takeaway
Some companies will call this the worst year ever, while others will say that this was the year they got the right systems in place to grow. Which company will you be? We encourage you not to blame 2020 for being the reason why your business didn't grow. Instead, nurture your contacts so they learn to trust you. A target audience isn't going to buy in this climate unless they feel that they trust you. Do them the favor of sending them helpful content so that when it's time to buy, you're the company they think of.