Mobile apps are more than little square icons on your smartphone—they're suddenly becoming a massive platform for growing your business. Why? A recent Google study shows that 39% of smartphone users are more likely to browse or shop on a mobile app simply because it's easier or faster to make a purchase. 
But even with these going-mobile trends, many businesses haven't started tapping into the benefits of a mobile app for their company and their customers. 
Are you missing out on? Here are three ways your company can start using a mobile app to its advantage.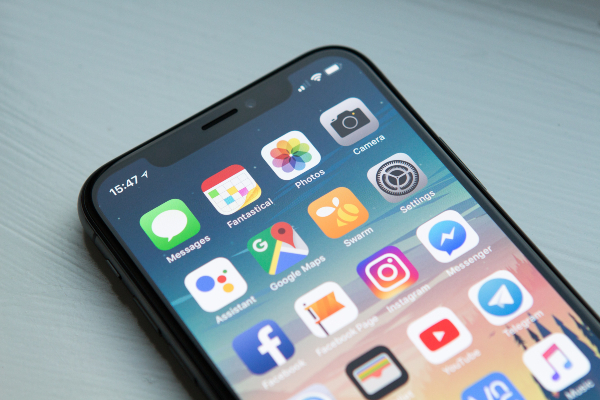 1. Create a Loyalty Program That Rewards Customers
One of the most under-rated uses of a mobile app is incentivizing your customers. People have always been and will always be motivated by rewards. With a mobile app, you can create a rewards-based system that drives customer engagement and keeps your customers coming back. According to Forbes, loyalty programs are proven to be one of the most effective ways to delight your customers:
More than 90% of companies have some sort of loyalty program. 

52% of American consumers will join the loyalty program of a brand they make frequent purchases from.

84% of loyalty program members have made a redemption from the program. 
Mobile apps should be your business's best friend because your mobile app has the potential to become your customer's best friend. 
Pro tip: Mobile apps can also be used internally to reward your employees. Imagine creating an app that tracks your sales quotas or team goals. Who doesn't love a little competition?
2. Create a Frictionless User Experience
Here's the deal. People are always looking for the easiest path forward. Mobile apps are an opportunity to create a more frictionless experience for your users and customers—they now have easy and simple access to your business right at their fingertips.
And to take this one step further, here's a scary thought: What if your competitors have a mobile app and you don't? Customers are proven to be more likely to choose the company that's easiest to do business with. 
Also, if customers have a good buying experience with you, they will keep coming back for more. This leads to repeat purchases, even happier customers, and more money for your business. 
Bonus Tip: With a mobile app, you can change the way you used to do marketing. A mobile app gives you direct access to communicate with your user, so if you want to advertise a sale, promotion, or update your users on important information, you can with ease. With a mobile app that works, you can convert more sales and see better results from your marketing and advertising efforts.
3. Create a More Productive and Efficient Organization
A mobile application can do more than drive sales; it can drive your business forward with increased efficiency. If you work on a team, there are apps to help communicate, manage projects, and keep track of member locations. 
Here in Asheville, there's a retirement community with 700 residents using an internal app to update residents on community events, track individual meal-plan account balances, and send out community wide notices. This is especially helpful as it allows users easy access to information without having to browse the internet. No slow load times, no distracting advertisements and no small type. Just the community information in an easy to read format.
Also, it's hard to think of another industry that has benefited so significantly from mobile applications than the medical field. Mobile apps help distill large quantities of medical, prescription, and patient data down to an easy reference format that's impacting and improving the quality of care that patients receive. Dermatologists are using mobile apps as training tools. Apps such as GoodRx help self-pay customers and those who are purchasing cosmetic prescriptions to find the best price on a prescription. Patients are also using mobile apps to access our medical records online. 
Can you imagine your business improving its operations with a mobile app?
The Takeaway
Mobile apps are perhaps the quickest way to set your business up to succeed in the future. Not only can they help increase revenue, they can also help your team become the best version of themselves. What is keeping your company from creating the ultimate customer experience or becoming a more productive team?