The construction industry is centered around setting yourself apart from your competition; not just in real life, but online too. That means that your homepage needs to have what it takes to win more contracts. 
You might feel like you're in over your head while thinking about developing your website, but it's actually much simpler than you might think. 
To create a homepage structure for your construction website that wins you more contracts, simply follow these tips: 
Do Research to Find Inspiration 
The research stage involves you peeking around at other construction websites (maybe even competition) to see what catches your eye. Try to put yourself in a client's shoes to get an idea of what would draw them in. 
If you find yourself drawn to the layout of a particular website, getting that layout for yourself is as simple as downloading a Chrome extension called "GoFullPage". This extension will convert the design of any website into a mockup that you can use as a reference! 
Make an Outline
Now, it's time to lay out each major section of your homepage. Here are the must-have sections that a construction website will need to be effective:
Header
State who you are, what you offer, and what makes you different.  This is what visitors see first, so it should make them want to stay and learn more about how you can solve their problem. 
A few examples:

High-Quality Home Builders in Orlando

Crafting Your Best Boat Decks

Creating Customized Pools since 2002
Underneath your header, you might add a few bullet points that include something along the lines of:

Affordable Prices

30 Years of Experience

Punctual and Respectful Crew
You'll also want a clear and concise call to action in the top, right-hand corner of the page. That's where a human's eye naturally goes when they're scanning a page. 
Keep in mind that the brain processes images much, much faster than text, so including enticing, quality pictures on your homepage is crucial.
Value Proposition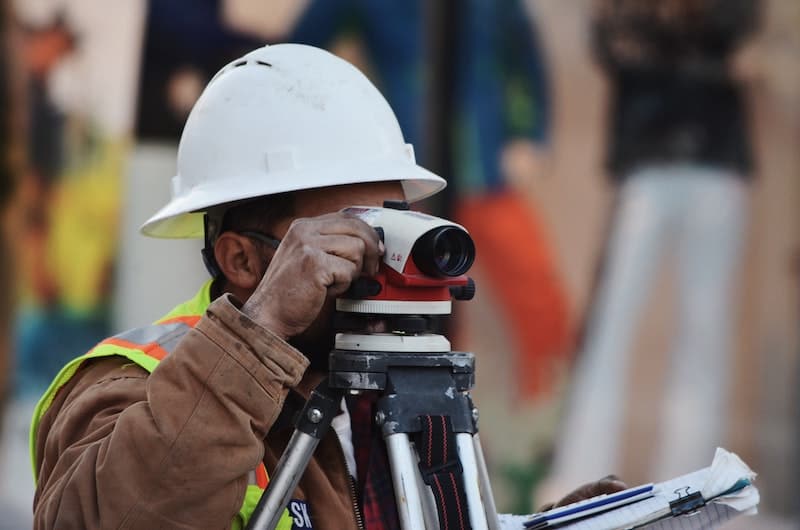 Everyone wants to know what's in it for them when they make a deal. So, in this section, you'll spell out the value that your construction service offers your customers. 
Remember that those scanning your website are doing just that – scanning. So, don't place the values in a big block of text. Instead, include the values in short, sweet sentences with visual icons.
The Stakes
In this section of your construction website, it helps to explain the consequences your client will experience if they don't choose to do business with you. We're not talking about going all "Dooms Day" on them, but about being realistic. 
Do they risk working with a contractor who won't have their best interests at heart or the right design eye? 

Do they risk overpaying for underwhelming results?

Do they risk needing to replace or repair what they just had built in the near future, instead of gaining something that will last for generations to come?
This also a great way to help distinguish you from the competition, without necessarily pointing fingers at specific brands. It's also a great way to show yourself as the guide, who not only provides the solution to their problems, but helps them avoid failure and experience success!
Plan
Clients are comforted by the fact that you have a plan for their project, and this is the section where you should spell it out. Keep it brief – even if your plan includes 20 steps, cut it down to 3 or 4 digestible components. Use illustrations, numbers, or bullet points – whatever you do, just remember to keep it simple. 
Testimonials
Hearing from happy, past customers increases your current clients' trust in your construction business. It lets potential clients know that you're someone who can be trusted – after all, you made someone else happy in the past. 
To create even more authority for your construction website, include logos of notable businesses that you work with – like Ryobi, DeWalt, and Snap-On. These are brands that clients know and trust and, if you are associated with those brands, they will be more inclined to trust you.
Explanation
The explanation of who you are and what you do can be longer than the rest of what we've talked about so far – somewhere around 400 words is good. But use those 400 words wisely. Instead of walking them through the detailed history of your company, use it to speak to the pain points that your potential clients are having and show them why they should choose you. During this section, they should feel as if you have what it takes to solve their issue. 
Pricing
Price is important to clients. It's likely that, if they're ready to hire someone to complete a construction project, they're doing price comparisons – so it's important to have at least an idea of pricing on your construction website. 
Miscellaneous
While most websites feature the majority of their navigation at the top of the page, we recommend placing most of those extra options at the bottom – that includes your social links, FAQ, About page, Careers page, etc. They're easy to find for those actively looking for them, but they don't need to get in the way of browsing customers looking for your solutions and how to work with you.  
Constantly Improve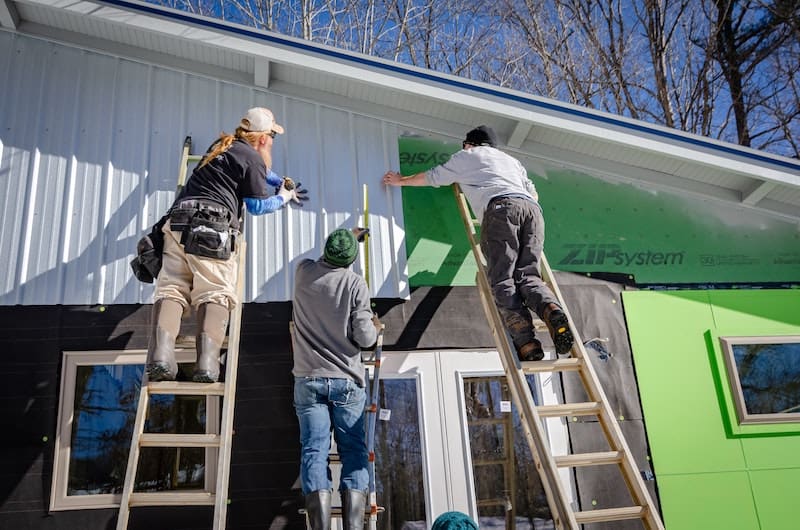 Now that you've got an effective website homepage structure for your construction website, it's time to get more eyes on it. Collaborate, amend, and constantly improve your website. If you start with these tips in mind, you'll be ahead of the game, but that doesn't mean your audience will always respond exactly as you think they will. Intentionally monitoring how your website performs and how your traffic interacts with it will help you see areas for improvement or aspects to address that you may not have included or thought of before.
For more tips on creating a construction website that is effective for attracting and converting the right customers, check out this post here. Need advice on how to improve your online presence in the construction industry? Just schedule a call with Greenstone Media!