A lot of companies are wondering, "How can I better utilize my CRM (Customer Relationship Management) tool so leads are managed more effectively and deals close more often?". The answer? Switching to Hubspot. As a Hubspot Certified Partner, we understand that most companies are confused by their CRM and don't get to utilize it in a way that increases revenue.
Companies can and should have a simple, intuitive CRM that grows their business. In this blog, we'll show you why you should switch to Hubspot to increase your bottom line.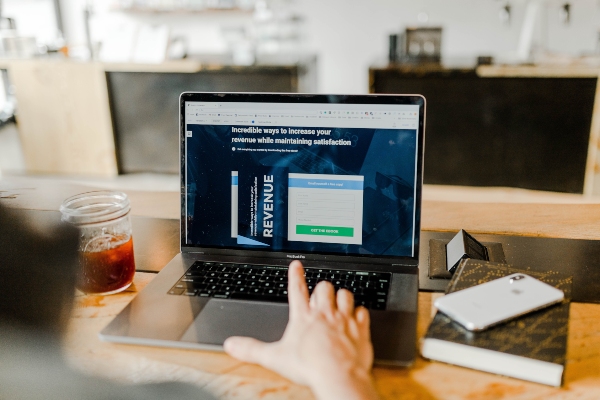 Unifying Your Team Around an Intuitive CRM
When choosing a CRM, it is important to find one that your sales, service, and marketing team will love. After all, the entire purpose of the CRM is to unify your entire team around a process that creates more customers and then manages those customers effectively.
With Hubspot your team can:
Get found online
Identify most qualified leads
Convert and nurture those leads
Measure revenue
Imagine if your sales team spent less time sorting leads and more time closing them. And what if your marketing team had all their metrics and channels in one place. While many CRM's can help you accomplish this, it is Hubspot that seems to organize it all the most efficiently.
Here's an e-book that further explains how Hubspot can unify your sales, service, and marketing efforts. Oh, and did we mention that Hubspot was ranked as the best CRM available? 😉
Importing Your Contacts to Hubspot: Easier Than You Think
Our clients love how easy it is to import their contacts into Hubspot. It only takes a few minutes.  Simply by uploading their spreadsheets into the CRM, companies are able to easily organize their clients into their respectable categories. Afterwards, the Hubspot CRM automatically keeps each contact up-to-date, syncing sales activity, and pulling from a database of over 20 million businesses. Most CRM's don't automatically update your contact information. Hubspot knows that you want to spend as much time as can on selling. If you switched to Hubspot, you would have that time.
So, is it difficult to make the switch over to Hubspot? No, not at all. And once you're on, Hubspot does an incredible job of organizing your contacts and keeping them up to date.
Hubspot Integrates With The Tools You Already Use
It's nice to have a CRM that integrates with your email, your drive, and your calendar. Fortunately, Hubspot's CRM does all three. The Gmail and Outlook two-way-sync allows you to create a new contact in your CRM, load email templates, and automatically log sales activity without leaving Gmail or Outlook. You can also connect your Google Calendar to the CRM in seconds and schedule meetings without leaving your email.
The Hubspot Agency Partner
We're a bit biased, but we like how Hubspot has structured their offering so that they have certified agencies as partners. Hubspot certified agencies are able to help companies make the most of their Hubspot portal, including:
Contacts
Companies
Lists
Email
Website
Files and Templates
Lead Capture
Planning and Strategy
Automation
Reports
It would be pretty overwhelming to put the Hubspot marketing responsibilities on one person at your company. A Hubspot certified agency is able to help you fully utilize your CRM so your ROI is as positive as possible.
The Takeaway
It's incredibly difficult to increase revenue as a growing company if your leads and customers aren't managed properly. In fact, most companies can't say they are content with the way their sales and marketing processes. Put Hubspot to work and see why over 130,000 companies trust Hubspot for their sales and marketing efforts.
P.S. One of the biggest benefits of utilizing a CRM like Hubspot is the ability to run an automated sales funnel that nurtures your leads until they become customers. Check out our e-book, "Guide to Creating an Effective Sales Funnel"!